Overview
Hydroxycut max is mainly designed for women, whether working or a homemaker woman, that weight loss supplement formulated with herbal extracts and other natural ingredients. It helps burn fat faster by accelerating metabolic rate, increasing the body's ability to process carbohydrates, and suppressing appetite.
These benefits are best experienced with regular fitness exercise and a healthy diet. If you take the right dosage of Hydroxycut max as suggested by its manufacturer, you will lose some weight.
The challenge lies in finding the right product that will not give you side effects or adverse reactions.
In this article, we will explore everything you need to know about Hydroxycut max supplements so that you can make an informed decision before purchasing one for yourself.
What Is Hydroxycut Max For Women?
Hydroxycut Max for Women is a female fat burner formula that offers numerous health and weight loss advantages. It boosts metabolism and energy, controls appetite, promotes healthy hair, skin, and nails, and gives you a radiant, youthful appearance.
Advertisement
*All individuals are unique. Your results can and will vary.
Hydroxycut Max is a one-of-a-kind supplement containing everything a woman could want or need to lose weight, stay healthy, and look beautiful.
Ingredients
Folic Acid – Folic acid, Vitamin B9, or Folate promotes the normal function of your immune system and homocysteine metabolism, thereby improving fertility, cognitive function, mood, and overall well-being.[1]As a result, you will be more motivated to exercise, break bad habits, and adopt healthy eating habits in order to lose weight.
Biotin – Biotin, another B vitamin (B7), helps keep your macronutrient metabolism and energy release normal, prevents hair loss and promotes hair growth, and keeps your skin and nails healthy and strong, which women value. [2] [3] [4]
Iron – This mineral is necessary for women to have a strong immune system, transport oxygen in the blood for proper muscle function, and reduce fatigue so that carbs can be converted into energy during workouts. [5] Iron deficiency has also been linked to female hair loss. [6]
Caffeine Anhydrous (225mg) – Caffeine Anhydrous (powdered, lab-created Caffeine) acts as a Central Nervous System stimulant, increasing metabolic rate, calorie burn, and energy, as well as improving endurance and sports performance. [7] [8]Many experts and institutions, however, have warned about its possible minor effects on body weight, but significant safety concerns when consumed in larger amounts (this product also contains). [9]"Be wary of using caffeine products to aid in weight loss. Caffeine is generally safe when consumed in moderation (400 milligrammes or less) by healthy adults. Caffeine, on the other hand, can cause nervousness, insomnia, nausea, increased blood pressure, and other problems." Mayo Clinic's Katherine Zeratsky, R.D., L.D.
Mango – Mango, which is high in antioxidants, vitamins, and minerals, has anti-inflammatory and anti-aging properties.
Kiwi – Kiwi contains antioxidants and dietary fibre that can help you lose weight and improve your gut health, but I'm not sure if this plain, non-extract compound form can do much.
Avocado Oil – Avocado oil contains fatty acids that may aid in collagen production, tooth and gum health, cholesterol regulation, and circulation, but only in large amounts (which I doubt are included here).Aside from possibly aiding in the fight against free radicals, diseases, oxidative stress, and ageing, I'm not sure what Hydroxycut Max hopes to achieve with these ingredients, as they don't appear to aid in weight loss.
Hydroxycut Max – The Science Behind It
Hydroxycut max is a weight-loss supplement that contains several ingredients. Each ingredient has a specific function and helps you lose weight in various ways.
Understanding the science behind Hydroxycut max can help you decide whether it's right for you.
In this article, we'll look at the science behind Hydroxycut max and its active ingredients, including Chromium, L-Carnitine, and Vitamin B6.
This knowledge can help you understand why it works and if it's right for your individual needs.
Hydroxycut Max Product Video
Advertisement
*All individuals are unique. Your results can and will vary.
Pros and Cons
Pros
America's most well-known weight-loss brand
Contains additional Iron, folic acid, and biotin
It is claimed that it will improve the health of your hair, skin, and nails.
Cons
Many serious side effects have been reported and proven (including death)
Contains proprietary blends with no visible doses
Caffeine levels are excessively high (may easily lead to dangerous overdosing)
There is no genuine money-back guarantee (only unopened/unused bottles can be returned).
Allergens are present.
Contains some fruit components that do not appear to contribute to the product's purpose.
Not suitable for vegans.
If you take four capsules per day, one bottle (60 capsules) lasts only two weeks.
Hydroxycut Max – FAQ's
Q: What Are the Side Effects of Using Hydroxycut?
A: When used as directed on the label, HYDROXYCUT MAX is safe for healthy adults to use. If you have any questions about your own personal use of Hydroxycut, please consult with your doctor. Find out more.
Q: Is Hydroxycut Max Safe?
A: When used as directed on the label, HYDROXYCUT MAX is safe for healthy adults to use. Hydroxycut prioritizes science, quality, and purity. Hydroxycut uses a key weight loss driver (C. canephora robusta) that has been studied in two scientific research studies involving human subjects. Every lot of Hydroxycut products is subjected to a stringent quality control process. Always read the label and take as directed when taking any type of dietary supplement.
Q: How Much Weight Can I Expect to Lose with Hydroxycut?
A: At Hydroxycut, we believe that losing weight is a process that requires making healthy lifestyle changes. Healthy weight loss is slow and steady, averaging 2 to 3 pounds per week. Because our weight loss program lasts 17 weeks, several real-life success stories show weight loss of 36 to 39 pounds – a healthy amount of weight to lose during this period. Variables such as diet consistency, level of activity, and motivation will all play a role. Still, you can expect to lose weight if you use Hydroxycut as directed on the label in conjunction with a diet and exercise program.
Q: How Long Can I Take Hydroxycut?
A: For best results, combine HYDROXYCUT MAX with a calorie-reduced diet and exercise for 60 days.
Q: Do You Have a Female-Friendly Option?
A: We certainly do! The female-friendly ingredients folic acid and iron are found in HYDROXYCUT MAX! It also contains biotin, a unique blend of avocado, mango, and kiwi, and these two female-friendly ingredients. It contains a weight loss ingredient that has been shown to be effective in two separate scientific studies (C. canephora robusta).
Q: Does Hydroxycut Work?
A: Yes, HYDROXYCUT MAX is effective! All of our success stories are proof of Hydroxycut's power and living a fun and active lifestyle with healthier eating choices. Check out their weight loss journeys right now by clicking here. Millions of people have used Hydroxycut to help them achieve their weight loss goals for over 20 years. Hydroxycut is America's #1 Selling Weight Loss Supplement Brand, and you can be confident that Hydroxycut is your weight loss supplement.
Q: What Hydroxycut Formula Is Better?
A: It truly is a matter of personal preference. Take this quiz to assist you in making your decision.
Q: How Fast Will Hydroxycut Start Working?
A: You'll notice the energising boost that Pro Clinical HYDROXYCUT MAX provides right away! In terms of weight loss, variables such as diet consistency, level of activity, and motivation will all come into play as you use the product. It takes time to lose weight and feel good about yourself. Remember to take Hydroxycut as directed on the label, in conjunction with a healthy diet and exercise routine. If you're unsure where to begin, The Real Results Transformation Program offers a variety of workouts as well as a meal plan to help you get started.
Q: Where to Buy HYDROXYCUT MAX?
A: You can buy Hydroxycut Max and the other weight loss products from that brand directly on the company website, but they're also available via other online retail store from where you can shop.
Q: Can I Use Hydroxycut Products Together?
A: Yes, Pro Clinical HYDROXYCUT MAX formats are interchangeable. The product's versatility makes it easy to find the best combination for you! For example, you could take Pro Clinical Hydroxycut caplets in the morning to boost energy, followed by Hydroxycut Gummies to satisfy your sweet tooth and stay on track with your weight loss journey. Another compelling reason to incorporate Hydroxycut into your daily routine! Simply follow the instructions on the label.
Hydroxycut Max – Final Words
Hydroxycut Max may help some people lose weight, but it may be dangerous to your health. There is no substantial scientific evidence to support the Hydroxycut significant weight loss claims of caffeine, the key (only) ingredient on which this product is based. Furthermore, the remaining elements would have little effect on women's health or beauty, let alone fat loss.
Trying to select an effective weight loss product might be a difficult task. Weight loss products sometimes promise unbelievable results. The ability to enhance metabolism, the ability to meet weight loss* goals, and the quality of components verified by clinical research should all be considered when evaluating weight loss products.
Below you'll find some of the most effective weight loss supplements on the market today, in our opinion.
Our Top Weight Loss Supplements Choices*
ConsumerReviews.tv is dedicated to bringing you the best products with the most effective ingredients. Our unique Review Ranking Platform combines our personal experience with online reviews and opinions from over 100 independent review websites.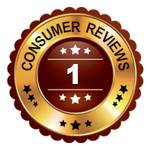 Assists in Fat Block & Burn*
5.0/5.0
Aids in Appetite Control*
5.0/5.0
Helps in Boosting Metabolism*
4.8/5.0
Detox Naturally & Safely*
5.0/5.0
Revitalizes Energy & Mood*

4.9/5.0
Key Ingredients:
Α-Lacys Reset®, Capsimax Powder, Chromium Picolinate, Caffeine Anhydrous, Opuntia Vulgaris, and L-Carnitine Fumarate
Recommended Uses:
Fat Burning, Helps in Suppressing your Appetite, Burn Stored Fat, Improves your Mood, Assists in Boosting your Energy
Item Form:
Tablet
Volume:
60 Tablet
PhenQ is a weight-loss system that combines the synergistic power of natural, plant-based supplements that promise to lower hunger and appetite, improve better mental concentration, and allow you to eat your favorite foods while losing weight. Learn More...
Customer Review:
"Before using PhenQ, I had already tried and tested a lot of stuff, like diets, lifestyle changes, and more. However, nothing really worked for me. But as I started using PhenQ, I was startled to see some hopeful results within about 2-3 months time frame. Now, I recommend only PhenQ to people facing weight-related complications."
By Susan T
*Individual Results May Vary
Release Fat Stores for Energy*
5.0/5.0
Improves the Body's Metabolism*
5.0/5.0
Boost Natural Energy*
4.8/5.0
Help Minimize Cravings*
5.0/5.0
Support Slimmer-Feeling Body*

4.7/5.0
Key Ingredients:
BHB, Calcium, Sodium, Potassium, and Magnesium.
Recommended Uses:
Ketogenic Diet, Helps in Suppressing your Appetite, and Convert Body Fat into Energy Source
Item Form:
Capsule
Unit Count:
60 Capsule
Keto Charge is a weight loss supplement that aids the body's natural ketones and converts them into a state of ketosis, allowing them to avoid the weariness related to a ketogenic diet. Learn More...
Customer Review:
"Best energy ever! I've been on keto for 12 months and lost over 100lbs but I felt crappy and tired all the time. KetoCharge gave me a huge boost and now I can continue my low-carb lifestyle"
By Josephine
*Individual Results May Vary
Accelerated Metabolism*
5.0/5.0
Appetite Suppressant*
5.0/5.0
Spiking Energy*
4.8/5.0
Aid in Weight Loss*
5.0/5.0
Healthy Sleep*

4.7/5.0
Key Ingredients:
Zinc, Manganese, Copper, Iodine, Caffeine, Guarana Extract, L-Phenylalanine, and Cayenne Powder.
Recommended Uses:
Excessive Weight Gain, Mood Swings, Low Functioning Metabolism, Infrequent Sleep Pattern, and Irritability
Item Form:
Capsule
Unit Count:
30 Capsule
Phen24 is a weight loss supplement that aids you in losing weight by boosting your metabolism and also helps the brain and nervous system function by promoting the production of dopamine and norepinephrine. Learn More...
Customer Review:
"I love Phen24! It gave what it promised. I've tried so many different products and Phen24 is the only one that really delivered. I love the energy it gives me throughout the day and during my workout."
By Patricia Hernandez
*Individual Results May Vary
**This is a subjective assessment based on the strength of the available information and our estimation of efficacy.
*Result may vary. If you have a serious medical condition, or have a history of heart conditions we suggest consulting with a physician before using any supplement. The information contained in this website is provided for general informational purpose only. It is not intended to diagnose, treat, cure or prevent any disease and should not be relied upon as a medical advice. Always consult your doctor before using any supplements.
*Disclosure of Material connection: Some of the links in the post above are "associate sales links." This means if you can click on the link and purchase an item, we will receive a commission. Regardless, we only recommend products or services which we use personally and/or believe will add value to our readers. We are disclosing this in accordance with the Federal Trade Commission's 16 CFR, Part 255: "Guides Concerning the Use of Endorsements and Testimonials."
3 Sources
[1] Ma F, Li Q, Zhou X, Zhao J, Song A, Li W, Liu H, Xu W, Huang G. Effects of folic acid supplementation on cognitive function and Aβ-related biomarkers in mild cognitive impairment: a randomized controlled trial. Eur J Nutr. 2019 Feb;58(1):345-356. doi: 10.1007/s00394-017-1598-5. Epub 2017 Dec 18. PMID: 29255930.
[2] https://journals.lww.com/co-clinicalnutrition/Abstract/2010/11000/Hair_loss_in_long_term_or_home_parenteral.15.aspx
[3] https://www.tandfonline.com/doi/abs/10.1586/17446651.3.6.715
[4] https://www.tandfonline.com/doi/abs/10.1080/09546634.2017.1395799?journalCode=ijdt20
[5] https://www.ncbi.nlm.nih.gov/pmc/articles/PMC6116100/
[6] https://www.sciencedirect.com/science/article/abs/pii/S0733863512001039
[7] https://pubmed.ncbi.nlm.nih.gov/2333832/
[8] https://pubmed.ncbi.nlm.nih.gov/7960313/
[9] https://ods.od.nih.gov/factsheets/WeightLoss-HealthProfessional/#caffeine