Alli Weight Loss Aid – Overview
Alli is a drug that aids weight loss and blocks absorption of some fats from your diet. It's used in combination with healthy eating and exercise.
Alli is not for everyone. You should not take Alli if you have certain medical conditions, are pregnant or nursing, or if you take any medications or supplements.
If you meet the criteria for usage, we recommend reading the official Alli label and contacting your doctor before taking this weight loss aid to ensure it's right for you.
This article contains all the details about Alli you need to know before buying it. Keep reading to find out everything about the pros and cons, side effects, price and where to buy it from.
What Is Alli Weight Loss Aid?
Alli is the over-the-counter version of the pharmaceutical weight loss drug orlistat. Xenical is a prescription-only medication with a higher orlistat dose than Alli. Orlistat is found in 60 mg Alli diet pills and 120 mg Xenical pills.
Advertisement
*All individuals are unique. Your results can and will vary.
The Food and Drug Administration (FDA) first approved this drug in 1999 as a weight loss aid in people with obesity (BMI greater than 30) and overweight (BMI greater than 27) who also have risk factors such as high blood pressure, diabetes, or high blood lipid levels). It is typically prescribed in conjunction with a low-fat, calorie-restricted diet for long-term obesity management.
How Does Alli Weight Loss Aid Work?
Time is money, and those who are constantly on the go cannot afford to waste either of these.
Unfortunately, with the hectic lifestyle that most people lead today, there isn't much time for exercise and healthy eating. This is why there are so many weight loss aids available in the market today.
Women everywhere are taking Alli as a weight loss aid to help them achieve their ideal body weight faster than usual.
There are a lot of products that claim to be effective when it comes to helping you lose weight fast and efficiently, from appetite suppressants to fat-burning supplements.
Advertisement
*All individuals are unique. Your results can and will vary.
However, not all of these products work as advertised. Understanding what Alli is and whether or not it's safe and beneficial to your health is a necessity before you buy it. Keep reading for more details.
Alli Weight Loss Aid – The Science Behind It
Alli works by preventing the absorption of dietary fat by your body. It specifically inhibits pancreatic and gastric lipases, which are involved in fat digestion.
These lipases are required for the digestion of fats. They aid in the breakdown of fats into free fatty acids, which your body can absorb.
Dietary fat bypasses digestion and is expelled from your body without the action of these enzymes.
Alli, as a lipase inhibitor, has been shown to reduce dietary fat absorption by approximately 30%. Because dietary fat is high in calories, your body processes fewer calories, which can lead to weight loss.
Alli Weight Loss Aid – Ingredients
Orlistat – Orlistat is a prescription drug that's used to help obese people lose weight by reducing the amount of fat they digest. It's one of several drugs FDA-approved for weight loss and it's commonly referred to as "the purple pill" because of its distinctive color. This article explains how orlistat works and what potential side effects you should be aware of.

Orlistat works by blocking the enzyme in your body called lipase, which is responsible for breaking down fat in your diet so that it can be absorbed into your bloodstream. When orlistat blocks the action of lipase, almost all the fat from foods you eat passes through your intestines without being digested. As a result, about 30% of the fat from food that you ingest is excreted instead of being absorbed into your body and converted into fat stores for future use.

FD&C Blue No. 2 – Food and Drug Administration (FDA) standards allow a small amount of artificial colors in foods as an exception to the general rule against adding artificial color. The small amounts of FD&C Blue No. 2 allowed in food are safe and do not pose a risk for people with blue color vision deficiency (also called Achromatopsia or Red-Green Color Blindness).
Edible Ink – Edible ink is a specialty ink used to print food-safe images on apples, oranges, berries, and other types of produce. When the fruit is cut or peeled, the tattooed image appears as an appetizing sticker. Edible ink is safe for human consumption so there's no danger of accidental poisoning, but it's not an everyday thing. It's a special process that requires special precautions and handling.
Gelatin – Gelatin is a protein derived from the collagen in animal bones, tendons and ligaments. It's an essential part of our diet because it helps keep our bones strong and healthy.
Iron Oxide – Iron oxide is also known as "rust". It is a common natural pigment found in soil and minerals. It has been used by humans for thousands of years, primarily because it is one of the few natural pigments that remain stable when exposed to light, heat, and humidity.
It comes in various forms: hematite, goethite, limonite, and hydrated iron oxide (FeOOH). Each form of iron oxide has its own unique properties and uses. Let's take a look at the different types of iron oxide and their uses.
Povidone – Povidone is a type of starch with many clinical and industrial uses. The fine powder has a number of different applications in healthcare, as well as being used to manufacture other chemicals. Its properties make it very useful in manufacturing and scientific processes, including its ability to create an ionic bond with water.Povidone is the term for several chemicals with the same usage and structure. Povidone is not one chemical, but rather a group of similar substances that have different names depending on their origin and end use.
Pros and Cons Of Alli Weight Loss Aid
Pros
Taking Alli in conjunction with a low calorie, low fat diet and an exercise routine may help you lose slightly more weight than diet and exercise alone.
Cons
Side effects of Alli include digestive upset, faecal incontinence, and a lack of fat-soluble vitamins.
Alli is not for everyone, and it may interact with commonly prescribed medications.
Similar Products Overview
Other effective weight loss supplements can also be found useful, promising better results than other products.
| | | | |
| --- | --- | --- | --- |
| Product Name | Products Price | Money Back Guarantee | Rating and Reviews |
| PhenQ | $69.95 | 60 Days – Money Back Guarantee | /(228 Review) |
| KetoCharge | $59.95 | 60 days – Money Back Guaranteed | /(228 Review) |
| Phen24 | $74.99 | 60 Days – Money Back Guaranteed | /(125 Reviews) |
Alli Weight Loss Aid – Benefits
Reduced LDL ("bad") and total cholesterol. According to a 2017 review of 33 trials, orlistat reduced cholesterol and triglyceride levels slightly, but the reductions were more consistent in people who lost more weight and took orlistat for a shorter period of time.
Reduced blood pressure. A 2020 review of 27 randomised controlled trials discovered that orlistat-induced weight loss was associated with lower blood pressure in people who were considered overweight or obese.
Reduced type 2 diabetes risk. The XENDOS study found that using orlistat for four years reduced the risk of developing type 2 diabetes by 37%.
Alli Weight Loss Aid – Side Effects
There are well-documented side effects to Alli diet pills, some of which are quite unpleasant.
Some of the most common side effects of Alli are:
Drug interactions. Certain medications, such as those used to treat epilepsy, thyroid disorders, irregular heartbeat, and HIV, may also be affected by Alli. Before taking Alli, consult your doctor if you are taking any medications.
Impaired nutrient absorption. Alli has the potential to impair the absorption of fat-soluble nutrients such as vitamins A, D, E, and K, resulting in nutrient deficiencies. It may also interfere with calcium absorption. It is recommended that you take a multivitamin. In contrast, a multivitamin should be taken at least 2 hours before or after taking Alli or Xenical.
Increased risk of kidney injury. Alli may increase the risk of kidney problems because unabsorbed fat binds with calcium in the digestive system. This can cause calcium oxalate crystal deposits in the kidneys, which can cause kidney damage.
Digestive symptoms. Because the pills inhibit fat absorption, the presence of undigested fat in the bowel can cause digestive symptoms such as abdominal pain, diarrhoea, and flatulence. Some people also have faecal incontinence and loose, oily stools.
Alli Weight Loss Aid – Final Words
Alli is a diet pill that contains a lower dose of the prescription-only medication Xenical. Both contain orlistat, which inhibits the absorption of dietary fat in the body.
According to research, when combined with a low calorie, low fat diet and exercise, orlistat may help increase weight loss slightly more than diet and exercise alone.
However, orlistat products like Alli and Xenical have unpleasant and potentially harmful side effects like faecal incontinence and fat-soluble vitamin deficiencies.
Trying to select an effective weight loss product might be a difficult task. Weight loss products sometimes promise unbelievable results. The ability to enhance metabolism, the ability to meet weight loss* goals, and the quality of components verified by clinical research should all be considered when evaluating weight loss products.
Below you'll find some of the most effective weight loss supplements on the market today, in our opinion.
Our Top Weight Loss Supplements Choices*
ConsumerReviews.tv is dedicated to bringing you the best products with the most effective ingredients. Our unique Review Ranking Platform combines our personal experience with online reviews and opinions from over 100 independent review websites.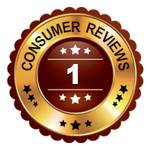 Assists in Fat Block & Burn*
5.0/5.0
Aids in Appetite Control*
5.0/5.0
Helps in Boosting Metabolism*
4.8/5.0
Detox Naturally & Safely*
5.0/5.0
Revitalizes Energy & Mood*

4.9/5.0
Key Ingredients:
Α-Lacys Reset®, Capsimax Powder, Chromium Picolinate, Caffeine Anhydrous, Opuntia Vulgaris, and L-Carnitine Fumarate
Recommended Uses:
Fat Burning, Helps in Suppressing your Appetite, Burn Stored Fat, Improves your Mood, Assists in Boosting your Energy
Item Form:
Tablet
Volume:
60 Tablet
PhenQ is a weight-loss system that combines the synergistic power of natural, plant-based supplements that promise to lower hunger and appetite, improve better mental concentration, and allow you to eat your favorite foods while losing weight. Learn More...
Customer Review:
"Before using PhenQ, I had already tried and tested a lot of stuff, like diets, lifestyle changes, and more. However, nothing really worked for me. But as I started using PhenQ, I was startled to see some hopeful results within about 2-3 months time frame. Now, I recommend only PhenQ to people facing weight-related complications."
By Susan T
*Individual Results May Vary
Release Fat Stores for Energy*
5.0/5.0
Improves the Body's Metabolism*
5.0/5.0
Boost Natural Energy*
4.8/5.0
Help Minimize Cravings*
5.0/5.0
Support Slimmer-Feeling Body*

4.8/5.0
Key Ingredients:
BHB, Calcium, Sodium, Potassium, and Magnesium.
Recommended Uses:
Ketogenic Diet, Helps in Suppressing your Appetite, and Convert Body Fat into Energy Source
Item Form:
Capsule
Unit Count:
60 Capsule
Keto Charge is a weight loss supplement that aids the body's natural ketones and converts them into a state of ketosis, allowing them to avoid the weariness related to a ketogenic diet. Learn More...
Customer Review:
"Best energy ever! I've been on keto for 12 months and lost over 100lbs but I felt crappy and tired all the time. KetoCharge gave me a huge boost and now I can continue my low-carb lifestyle"
By Josephine
*Individual Results May Vary
Accelerated Metabolism*
5.0/5.0
Appetite Suppressant*
5.0/5.0
Spiking Energy*
4.8/5.0
Aid in Weight Loss*
5.0/5.0
Healthy Sleep*

4.8/5.0
Key Ingredients:
Zinc, Manganese, Copper, Iodine, Caffeine, Guarana Extract, L-Phenylalanine, and Cayenne Powder.
Recommended Uses:
Excessive Weight Gain, Mood Swings, Low Functioning Metabolism, Infrequent Sleep Pattern, and Irritability
Item Form:
Capsule
Unit Count:
30 Capsule
Phen24 is a weight loss supplement that aids you in losing weight by boosting your metabolism and also helps the brain and nervous system function by promoting the production of dopamine and norepinephrine. Learn More...
Customer Review:
"I love Phen24! It gave what it promised. I've tried so many different products and Phen24 is the only one that really delivered. I love the energy it gives me throughout the day and during my workout."
By Patricia Hernandez
*Individual Results May Vary
**This is a subjective assessment based on the strength of the available information and our estimation of efficacy.
*Result may vary. If you have a serious medical condition, or have a history of heart conditions we suggest consulting with a physician before using any supplement. The information contained in this website is provided for general informational purpose only. It is not intended to diagnose, treat, cure or prevent any disease and should not be relied upon as a medical advice. Always consult your doctor before using any supplements.
*Disclosure of Material connection: Some of the links in the post above are "associate sales links." This means if you can click on the link and purchase an item, we will receive a commission. Regardless, we only recommend products or services which we use personally and/or believe will add value to our readers. We are disclosing this in accordance with the Federal Trade Commission's 16 CFR, Part 255: "Guides Concerning the Use of Endorsements and Testimonials."