We looked into Zo Skin Health on the basis of its ingredients, customer reviews, and more. Does Zo Skin Health really work? Read Zo Skin Health review here!
Overview
Zo Skin Health is a renowned brand that has earned its reputation by offering a wide range of high-quality skincare products designed to promote healthy and vibrant skin. With a steadfast commitment to science-backed formulas and advanced technologies, Zo Skin Health has successfully captured the attention and loyalty of countless individuals seeking effective solutions for their skincare needs.
Zo Skin Health's philosophy revolves around the belief that achieving optimal skin health requires a comprehensive approach. The brand understands that healthy skin is not simply a matter of superficial beauty, but an indicator of overall well-being. By focusing on the health and vitality of the skin, Zo Skin Health products go beyond mere cosmetic enhancements to provide holistic care.
What is Zo Skin Health?
Founded by renowned dermatologist Dr. Zein Obagi, Zo Skin Health is a skincare brand dedicated to developing innovative products that deliver visible results across a wide range of skin concerns. Dr. Obagi's expertise and passion for skin health have guided the brand's mission to create effective solutions for various skin conditions, including aging, acne, hyperpigmentation, and more.
Advertisement
*All individuals are unique. Your results can and will vary.
Zo Skin Health stands out from other skincare brands due to its unwavering commitment to excellence. The brand's products are formulated using medical-grade ingredients that undergo rigorous scientific testing and evaluation. This ensures that every product is not only safe and effective but also capable of delivering significant and noticeable improvements in the skin's appearance and health.
How does Zo Skin Health work?
Zo Skin Health products work through a synergistic combination of carefully selected active ingredients that target specific skin concerns. Whether the goal is reducing the appearance of fine lines and wrinkles, improving skin texture and tone, or addressing acne breakouts, Zo Skin Health products are designed to deliver visible and long-lasting results.
At the core of Zo Skin Health's product formulations are key ingredients that have been scientifically proven to be effective in improving skin health. These ingredients include retinol, antioxidants, peptides, growth factors, and various botanical extracts. Each ingredient plays a specific role in nourishing, protecting, and rejuvenating the skin.
Retinol, for instance, is a potent form of vitamin A that promotes cell turnover, stimulates collagen production, and reduces the appearance of wrinkles and fine lines. Antioxidants, such as vitamin C and green tea extract, help protect the skin from environmental damage and combat the signs of aging. Peptides and growth factors contribute to skin repair and rejuvenation by promoting the synthesis of collagen and elastin, which are essential proteins for maintaining skin elasticity and firmness.
Ingredients
Zo Skin Health offers a wide skincare products
Daily Power Defense
One of the standout skincare products offered by Zo Skin Health is the Daily Power Defense. This innovative product is designed to provide comprehensive daily protection and rejuvenation for the skin. With its potent blend of active ingredients, Daily Power Defense offers a multi-functional solution that addresses multiple signs of aging, promotes skin health, and enhances the overall complexion.
Advertisement
*All individuals are unique. Your results can and will vary.
---
Gel Sunscreen Broad-Spectrum Spf 50
Zo Skin Health's Gel Sunscreen Broad-Spectrum SPF 50 is a standout product in their skincare lineup. This high-performance sunscreen offers broad-spectrum protection against both UVA and UVB rays, shielding the skin from the harmful effects of the sun. One of the key features of this sunscreen is its lightweight gel formula, which allows for easy application and quick absorption. The non-greasy texture ensures a comfortable and weightless feel on the skin, making it suitable for all skin types, including oily and acne-prone skin.
---
10% Vitamin C Self-Activating
10% Vitamin C Self-Activatingis a remarkable skincare product that harnesses the power of vitamin C to promote a brighter, more even-toned complexion. With a potent concentration of 10% vitamin C, this self-activating formula is designed to deliver maximum efficacy and visible results. Vitamin C is a renowned antioxidant that offers numerous benefits for the skin. It helps neutralize free radicals, which are unstable molecules that can damage the skin and contribute to premature aging. By combating oxidative stress, vitamin C helps protect the skin from environmental aggressors, including UV radiation and pollution.
---
Oil Control Pads Acne Treatment
Oil Control Pads Acne Treatment by Zo Skin Health offers a convenient and practical solution for those struggling with oily and acne-prone skin. These pre-soaked pads are saturated with a potent formulation that combines a variety of key ingredients to deliver effective results.Highly effective skincare product specifically designed to address acne-prone skin and control excessive oil production. This targeted treatment is formulated with a blend of powerful ingredients that work together to combat acne breakouts, minimize pore size, and promote a clearer, healthier complexion.
Pros and Cons Of Zo Skin Health
Pros
Effective formulations that deliver visible results
Wide range of products targeting various skin concerns
Scientifically advanced and clinically tested ingredients
Developed by a renowned dermatologist
Cons
Some products may be expensive
Individual results may vary
Not all products may be suitable for sensitive skin
Availability may be limited in certain regions
FAQ's
Q: Can Zo Skin Health products be used on sensitive skin?
A: While Zo Skin Health offers products suitable for various skin types, it is important to check individual product labels and consult with a dermatologist if you have sensitive skin to ensure compatibility and minimize the risk of irritation.
Q: How long does it take to see results with Zo Skin Health products?
A: The time taken to see results may vary depending on the specific product and individual skin concerns. Some users may notice improvements within a few weeks, while others may require longer usage for optimal results. Consistent use and following the recommended skincare regimen are essential for achieving the best outcomes.
Q: Are Zo Skin Health products tested on animals?
A: No, Zo Skin Health is committed to cruelty-free practices and does not test its products on animals. The brand prioritizes ethical and responsible manufacturing methods.
Q: Can Zo Skin Health products be used during pregnancy or while breastfeeding?
A: It is always recommended to consult with a healthcare professional, such as a dermatologist or obstetrician, before using any skincare products during pregnancy or while breastfeeding. They can provide personalized advice based on your specific situation.
Conclusion
Zo Skin Health offers a comprehensive range of skincare products that are backed by science and formulated to address a variety of skin concerns. With their advanced formulations and commitment to visible results, Zo Skin Health has become a trusted brand among individuals seeking effective and reliable skincare solutions. By incorporating Zo Skin Health products into your skincare routine and following their recommended guidelines, you can take significant steps towards achieving healthier, more radiant skin.
Skin care products are becoming increasingly popular as people seek effective ways to improve the appearance and health of their skin. These products incorporate a blend of essential ingredients that promote skin hydration, protection, and overall health. Packed with vital components like vitamins, minerals, antioxidants, and amino acids, skin care products work to address a variety of skin concerns, including dryness, acne, wrinkles, and hyperpigmentation. To ensure optimal results, it is crucial to select a high-quality product that offers a well-balanced combination of these ingredients. If you desire to achieve healthy, radiant skin, incorporating skin care products into your daily routine may be a beneficial option for you.
Below you'll find some of the most effective skin care supplements on the market today, in our opinion.
Our Top Skin care Choices*
ConsumerReviews.tv is dedicated to bringing you the best products with the most effective ingredients. Our unique Review Ranking Platform combines our personal experience with online reviews and opinions from over 100 independent review websites.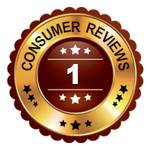 Quality and Safety*
5.0/5.0
Adverse Effects and Interactions*
5.0/5.0
Customer Reviews*
4.8/5.0
Reputation*
4.8/5.0
Cost and Value*
5.0/5.0
Key Ingredients:
Antioxidant: Vitis Vinifera (Grape) Seed Oil, Olea Europea (Olive) Fruit Oil, Rosmarinus Officinalis (Rosemary) Leaf Extract, Tetrahexyldecyl Ascorbate, Chamomilla Recutita.
Recommended Uses:
Fill in and plump up deep wrinkles, such as those that appear around the mouth, eyes, and forehead.
Item Form:
Injectable Filler
Customer Review:
"I was really hesitant to get injectable fillers, but I'm so glad I did. I had deep wrinkles around my mouth and eyes, and they were really starting to bother me. I talked to my doctor about it, and she recommended Deep Wrinkle Filler. I was a little nervous about the procedure, but it was actually very quick and painless. The results were amazing! My wrinkles are gone, and my skin looks so much younger. I'm so glad I decided to get injectable fillers. ~ Amelia L."
*Individual Results May Vary
Quality and Safety*
5.0/5.0
Adverse Effects and Interactions*
5.0/5.0
Customer Reviews*
4.8/5.0
Reputation*
4.8/5.0
Cost and Value*
5.0/5.0
Key Ingredients:
Antioxidant: Tranexamic Acid, Niacinamide, Shiitake Mushroom Extract, Undecylenoyl Phenylalanine, Superox-C, Brightenyl and Granpowder Lumiére-DP.
Recommended Uses:
Evening Skin Tone, Spot Treatment, Daily Use, Sunscreen Companion, Consistent Application, Moisturizer Follow-Up, Patch Test, Avoid Eye Area and Avoid Broken Skin.
Item Form:
Serum
Customer Review:
"I've been using Dark Spot Diminisher serum for 6 weeks and I'm happy with the results. It's helped to fade my dark spots and make my skin look brighter. I would recommend it to anyone looking for a way to reduce the appearance of dark spots. ~ Sophia H."
*Individual Results May Vary
Quality and Safety*
5.0/5.0
Adverse Effects and Interactions*
5.0/5.0
Customer Reviews*
4.8/5.0
Reputation*
4.8/5.0
Cost and Value*
5.0/5.0
Key Ingredients:
Matrixyl 3000, Hyaluronic Acid and Vitamin C.
Recommended Uses:
Use the product as a standalone anti-aging treatment or as part of your regular skincare routine.
Item Form:
Cream
Customer Review:
"I'm really impressed with the results I've seen from using Beverly Hills MD Lift + Firm Booster. My skin looks noticeably younger and more radiant." - Jane D."
*Individual Results May Vary
**This is a subjective assessment based on the strength of the available informations and our estimation of efficacy.
*Result may vary. If you are pregnant, nursing, have a serious medical condition, or have a history of heart conditions we suggest consulting with a physician before using any supplement. The information contained in this website is provided for general informational purposes only. It is not intended to diagnose, treat, cure, or prevent any disease and should not be relied upon as a medical advice. Always consult your doctor before using any supplements.
*Disclosure of Material connection: Some of the links in the post above are "associate sales links." This means if you can click on the link and purchase an item, we will receive a commission. Regardless, we only recommend products or services which we use personally and/or believe will add value to our readers. We are disclosing this in accordance with the Federal Trade Commission's 16 CFR, Part 255: "Guides Concerning the Use of Endorsements and Testimonials.