What is Relief Factor?
Relief Factor is a product specifically designed to reduce inflammation, which can be a cause of muscle and joint pain. This supplement has a combination of high-quality ingredients that claim to reduce discomfort associated with inflammation, including mild to moderate pain.
This Relief Factor review provides you with a summary of the information and beneficial claims regarding Relief Factor. Please read carefully and consult with your doctor prior to taking any non-prescription supplements.
How Does Relief Factor Work?
Relief Factor may alleviate joint pain by reducing inflammation through the use of natural anti-inflammatory and antioxidant compounds. Joint and muscle pain are often caused by underlying inflammation.
It is a potent recipe which may benefit those looking to reduce mild to moderate to chronic pain. The product's efficiency is a result of thorough testing conducted by a team of doctors whose intention was to create a natural alternative for dealing with joint pain and inflammation.
This product is intended to provide an alternative solution to over-the-counter pain medication, which can potentially cause harm to the liver and kidneys.
What are the Key Ingredients in Relief Factor?
Here is relief factor ingredients list:
Fish Oil Omega 3 (DHA and EPA) According to Health Harvard Publication, fish oil supports the modulation of gene expression that is involved in ensuring healthy inflammatory balance.[1] It also assists in tissue repair, allowing standard pain response that promotes healing, which can reduce muscle pain. It may also help to protect the heart and vital organs by reducing arterial inflammation.
Turmeric A curcuminoid, in the form of curcumin phytosome, which is absorbed more easily by the body. It also offers maximum support to promote pain response from several pathways and healthy inflammatory balance, which reduces overall pain.[2]
Icariin A compound derived from the Epideum plant (Horny Goat Weed) supports normal production of the inflammatory factors from the genetic level. It may also help in the maintenance of nitric oxide levels which supports healing and blood flow.
Resveratrol Derived from Japanese Fleeceflower, is reported by the International Journal of Molecular Sciences states as a potent antioxidant that provides a broad spectrum of support for blood vessel health and overall inflammatory response.[3] Healthier blood vessels provide smoother blood flow, which is necessary to reduce inflammation and promote healing.
---
What are the Advantages of Relief Factor?
This joint pain supplement is formulated using natural and pure ingredients.
It claims to support a healthy response to lower discomfort and inflammation.
Packaged with 4 capsules in each packet.
Doses can be selected and adjusted by individual need and progression.
It supports healthy muscles and joints.
What are the Disadvantages of Relief Factor?
Results may vary depending on the individual and the severity of their joint pain.
The product does not have a money-back guarantee policy.
---
Relief Factor Reviews
What happened when I took Relief factor? The results were quick for me. At first, I was stunned by the results, but in a good way. I could feel the pain fading away. The feeling makes me happy that soon I will be completely off all the pain with this relief factor, which is unbelievable. ~ review by Shawn Lenihan
No more pain from bursitis in hip or knee pain—I have had right hip bursitis and right knee pain from a torn meniscus for MANY years. My husband bugged me to get Relief Factor but I would not. I continued to get cortisone shots for the pain, knowing that this could cause bone damage eventually. I finally relented and ordered the 3-week trial. I started with 3 packets, went down to 2 packets after the first week, and have been using it ever since – almost two months now. We spent 6 hours going to antique shops and walking around small towns today. I have not been this happy in years. Yes, I am tired because it was a long day on my feet, but no pain in my knee or hip. For whatever reason, it works for me, and I have every intention of continuing its use. ~ review by Carla Buras
It helps! Thank God for Relief Factor! — I injured the muscles around my left side, rib area, in a fall! For two years, doctors haven't figured out why I have pain yet! X-rays, cat scans, find nothing! Can't take an MRI due to an in-chest pacemaker! Was desperate to get the pain under control! All the doctors want to do is give more and more drugs! So I tried Relief Factor. So happy I did! My husband says I'm more energetic, which I am! Has to be pain relief! I have totally cleaned by horse barn; tack room and all stalls! Before Relief Factor, I hurt so much, all I did was feed the horses, and cleaned stalls after a big dose of over-the-counter pain relief! Thanks to Relief Factor, I don't use them any longer! I still can have mild pain, but I've only been on it a couple of months. I thank God for this product every day! ~ review by Bonnie Knasel
Relief Factor Questions and Answers
Q: What are the Dosage Instructions? I am taking three packs, Do I take them at once or through the day?
A: Their website recommends you start out with 3 packets a day, which is 12 capsules, and reduce the amount to 2 packets a day, or as needed.
Q: How Good is Relief Factor?
A: Relief Factor is an anti-inflammatory supplement that claims to help relieve joint pain. In our research, we find some of the ingredients are good, the only issue we have with their subscription service, which seems to be causing problems for some customers. It is not the best we've come across.
Q: Does Relief Factor relieve arthritis pain?
A: Relief Factor is an all-natural botanical, anti-inflammatory, and fish oil dietary supplement which is believed to help relieve joint pain and inflammation over time. The Relief Factor is the best arthritis medication.
Q: What is the method of shipping?
A: All the packages are shipped via United States Postal Service, to all deliverable addresses within the United States, including Post Office Boxes.
Q: Why was I sent another package so soon?
A: Fifteen days after you order your 3-Week QuickStart they process your credit card for your first full month's supply (60 packets) so that you do not run out of product or have an interruption in your pain relief. After that, they send you 60 count packages every month.
If you prefer not to have your packages arrive on a monthly schedule, you are welcome to call their customer service team to schedule regular shipments that work for you. For example, bi-monthly or quarterly.
Q: Is Relief Factor Safe?
A: Yes Relief Factor is safe. The Relief Factor ingredients are 100% safe, so there is no reason to believe that Relief Factor is not safe. All of the components are clinically tested for safety.
Q: What is the return/refund policy?
A: They accept returns of any Relief Factor product within 90 days of original purchase that has intact and unopened packets. Full return instructions are available here.
Q: What does DOM mean? Is my Relief Factor expired?
A: DOM marks the date when the product was made (Date of Manufacture). Relief Factor supplement is most effective within two years from its DOM. However, this product doesn't expire the way food does – it simply loses potency after two years.
Q: What are the Relief Factor side effects?
A: The supplement may cause allergic reactions if you are sensitive to soy or fish oil. Fish oil may be irritating for those with sensitive stomachs; take the product with food to avoid stomach upset.
Q: Who is the manufacturer of Relief Factor?
A: The supplements are manufactured in the US by companies that use the FDA's GMP (Good Manufacturing Practices).
Q: I've ordered the trial. How much is the monthly charge every month after the trial?
A: An entire month's supply will cost you $93.95 plus shipping and handling. However, you can take advantage of the 3-Week QuickStart to get your first order for $19.95 and then proceed with an auto-ship program that costs $79.95 monthly.
Q: What is the price of Relief Factor after the first 3 weeks?
A: When you order the 3-Week Quickstart at $19.95, you are subscribing to a monthly charge and supply. If you do not want a charge on your credit card for the monthly supply after your Quickstart, you must call or email them.
Q: Is this a vegan-friendly product?
A: The dry capsules are botanical and contain no animal products, so they should fit anybody's definition of vegan. On the other hand, the Omega-3 acids are extracted from fish oil and placed inside a soft gel made of beef gelatin, which would disqualify the supplements from vegan diets.
Q: Where to Buy Relief Factor?
A: You can order Relief Factor online at their official website or by calling at 800-500-8384 (Monday-Friday, 6am – 5pm PST). Please be aware of their order renewal policies, which may renew automatically.
Q: Is Relief Factor Sold in Stores?
A: Relief Factor is not available in stores or on Amazon, eBay, and Walmart.
Q: Is Relief Factor Legit?
A: Yes, the Relief Factor is legit. The price strategy is very clearly stated on their site. We consider the Relief Factor to be legit – in terms of customer service and pricing.
Q: Is there Caffeine in Relief Factor?
A: Relief Factor is made from a combination of ingredients (Turmeric, Resveratrol, Icariin, and Omega-3) and contains no caffeine.
Q: How about pain and weakness in the lower back and legs?
A: Relief Factor offers a not-tailored solution and, as a consequence, results will vary. Some of the ingredients in the product might prove useful for the lower back and legs.
Q: How long before you can feel any effects to tell if Relief Factor is working for you?
A: To find out just how long you have to use a product before you should start seeing results, our researchers dig deep into the Relief Factor reviews – who told us that, in general, changes to your pain will take at least a month, but that you should follow the manufacturer advice properly to gauge effectiveness.
Some users who got positive results, indicating that they had reduced or eliminated their pain associated with exercise and everyday living, reported that it takes them two to three weeks, on average, to overcome pain.
Q: Will the Relief Factor help for weak muscle pain?
A: Relief Factor is an organic formula that helps ease muscle pains and other aches in other parts of the body. Relief Factor is the only pain relief supplement that combines four 100% drug-free anti-inflammation supplements into one convenient packet.
Relief Factor Review – Final Verdict
The manufacturer of this product has managed to make a unique treatment that may relieve mild to moderate joint pain. The ingredients all have anti-inflammatory properties that would benefit healthy individuals.
On the other hand, this joint health supplement is expensive, even when consumers subscribe to the monthly billing program.
There are a lot of positive Relief Factor reviews that have been featured on the brand's official website but the fact that there are also many positive independent reviews suggests that consumers really have felt the benefits from using this product.
Healthy joints allow us to move with ease. Joint damage can cause pain preventing you from doing the things you once loved. From aging to untreated sports injuries – many conditions lead to joint pain. A quality joint product may help reduce inflammation, repair existing tissue damage, and promote stronger joints, lessening susceptibility to future degeneration.
Below you'll find some of the most effective joint pain supplements on the market today, in our opinion.
Our Top Vitamins For Joint Pain Choices*
ConsumerReviews.tv is dedicated to bringing you the best products with the most effective ingredients. Our unique Review Ranking Platform combines our personal experience with online reviews and opinions from over 100 independent review websites.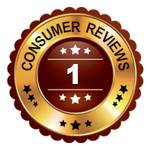 Supports Cartilage Health*
5.0/5.0
Supports Joint Health*
5.0/5.0
Lubricates Stiff Joints*
4.8/5.0
Supports Joint Mobility*
5.0/5.0
Overall Customer Happiness*

4.9/5.0
Key Ingredients:
Chrondroitin Sulfate, Turmeric, Bromelain, Turmeric, Methionine, Quercetin
Recommended Uses:
Supports Cartilage Health, Supports Joint Health and Supports Healthy Joint Mobility
Item Form:
Capsules
Volume:
60 Capsules
VitaPost ProJoint Plus is an expert blend of herbal extracts that is designed to support joint health. Containing 1500mg of Glucosamine Sulfate, ProJoint Plus can help support your healthy joints.1 Another key ingredient in ProJoint Plus is Chondroitin Sulfate, which is naturally present in the extracellular matrix of your skin, cartilage, ligaments, bones, and tendons. Learn More...
Customer Review:
"I have been using ProJoint Plus for more than a year now, since September 2019. I use it regularly because it really helps my joint pain caused by arthritis and osteoporosis. I have trouble walking and I feel that when I take ProJoint there is a difference in my ability to move. I'm grateful for this supplement."
By Sanya Henderson
*Individual Results May Vary
Reduces Stiffness*
5.0/5.0
Prevents Inflammation*
5.0/5.0
Improves Joint Strength*
4.8/5.0
Moisturizes Cartilage*
5.0/5.0
Overall Customer Happiness*

4.9/5.0
Key Ingredients:
Niacinamide, Rosemary, Turmeric, Bioperine, Basil Leaf Powder, Soy Lecithin
Recommended Uses:
Supports Cartilage Health, Supports Joint Health and Supports Healthy Joint Mobility
Item Form:
Capsules
Volume:
60 Capsules
Joint N-11 is an advanced joint health supplement that uses the ingredient Niacinamide which is a very effective form of vitamin B6 proven to combat joint inflammation in important ways. Learn More...
*Individual Results May Vary
Reduces Joint Discomfort*
5.0/5.0
Increases Joint Mobility*
5.0/5.0
Helps Lubricate Joints*
4.8/5.0
Support Joint Health*
5.0/5.0
Overall Customer Happiness*

4.7/5.0
Key Ingredients:
ApresFlex, Zanthin, Type X.I.V Collagen, Type II Collagen, Hyaluronic Acid, Astaxanthin, Type II Chicken Collagen, Type X.I V Eggshell Membrane Collagen
Recommended Uses:
Supports Cartilage Health, Supports Joint Health and Joint Mobility and Flexibility
Item Form:
Capsules
Volume:
30 Capsules
MoveMD delivers clinically studied ingredients in one revolutionary joint health solution. Stop everyday joint aches from slowing you down with powerful antioxidants, advanced collagens, and hyaluronic acid. Learn More...
Customer Review:
"UNBELIEVABLE RESULTS SO FAR—I am almost 52 and my knees have been hurting daily for 6 months. I was diagnosed with osteoarthritis in both knees and suggested a double knee replacement. I saw a physical therapist and she recommended the traditional glucosamine and chondroitin supplement. So, after researching which are the top joint support supplements, I discovered this, MoveMD, as the top-rated one out there. Now I know why…I have been taking this for 2-weeks and have NO PAIN in my knees for the first time in months. No pain using stairs, ladders, or running. I was in the attic for an hour blowing insulation, completely squatting down and crawling, and NO PAIN. If you suffer like me, do yourself a favor and try this stuff. I'm certain I'll still need my total knee replacements, but I won't be in pain and suffering until then."
By James Hopkins
*Individual Results May Vary
Supports Joint Health*
5.0/5.0
Supports Immune System*
5.0/5.0
Antioxidant Support*
4.8/5.0
Supports Cognitive Function*
5.0/5.0
Overall Customer Happiness*

4.7/5.0
Key Ingredients:
Turmeric, BioPerine, Curcuminoids
Recommended Uses:
Supports Joint and Muscle Health, Support the Healthy Immune System, and Potent Antioxidant Support
Item Form:
Capsules
Volume:
60 Capsules
Turmeric Curcumin Plus is a dietary supplement that is vegan and is made of turmeric extracts. You may have heard of turmeric, as it is a spice that you might use every day. Turmeric, closely related to ginger, is a plant that is used in Asian cooking and health practices. Turmeric Curcumin Plus is designed to provide you with health and anti-inflammatory benefits Learn More...
Customer Review:
"I suffer from high blood pressure and have recently been trying to get on top of it. The product is as described on the website, I have now placed 3 orders and have not had any issues with delivery. My blood pressure has come down since using this product however I need to mention that I have also cut back on alcohol and lost a few pounds, so it's hard to identify the exact cause."
By Hiran D.
*Individual Results May Vary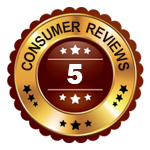 Supports Healhty Joints*
5.0/5.0
Promotes Joint Mobility*
5.0/5.0
Supports Brain Health*
4.8/5.0
Promotes Heart Health*
4.8/5.0
Overall Customer Happiness*

4.7/5.0
Key Ingredients:
Turmeric, BioPerine
Recommended Uses:
Fine Lines, Wrinkles and Pores
Item Form:
Cream
Volume:
30ml
Primal Harvest Turmeric Complex is an all-natural supplement that claims to support joint health, inflammatory response, healthy cholesterol levels, heart health, skin radiance, and brain health. These yellow capsules are vegan, allergen-free, gluten-free, and non-GMO, thereby ensuring safety and effectiveness for users. This product does not contain eggs, fish, milk, shellfish, peanuts, tree nuts, and wheat. Learn More...
Customer Review:
"I was hesitant about taking supplements but I gave it a try and the results were phenomenal! After 2 weeks of taking it, I noticed a remarkable difference in how I felt. I have also started adding Primal Flex to my regimen as well and that has really made the difference for me."
By Patty D.
*Individual Results May Vary
**This is a subjective assessment based on the strength of the available informations and our estimation of efficacy.
*Result may vary. If you are pregnant, nursing, have a serious medical condition, or have a history of heart conditions we suggest consulting with a physician before using any supplement. The information contained in this website is provided for general informational purposes only. It is not intended to diagnose, treat, cure, or prevent any disease and should not be relied upon as a medical advice. Always consult your doctor before using any supplements.
*Disclosure of Material connection: Some of the links in the post above are "associate sales links." This means if you can click on the link and purchase an item, we will receive a commission. Regardless, we only recommend products or services which we use personally and/or believe will add value to our readers. We are disclosing this in accordance with the Federal Trade Commission's 16 CFR, Part 255: "Guides Concerning the Use of Endorsements and Testimonials.