Total Human is a complex nutritional supplement containing multiple Onnit products designed for focus, well-being, endurance and strong immune function. Its main advantage is that all capsules are packed in small packets, which greatly improves the user experience.
However, taking too many supplements is not for everyone. In this Onnit Total Human review, we break down this popular diet supplement, looking at dosages and ingredients.
What Is Onnit Total Human?
Onnit Total Human is a dietary supplement designed to promote optimal health and thereby improve daily performance. This all-in-one supplement contains a variety of minerals, vitamins, amino acids, and other herbs that help increase focus, energy, endurance, and boost immune function. It also contains nootropics, substances that can increase brain power. They are sometimes called cognitive enhancers or memory enhancers.
How Does It Work?
Total Human is available in two main packs: Total Human Day Pack and Night Pack. Suppose you are wondering why you have to do that. Onnit explains that this is to facilitate better distribution of the supplement throughout the day and night, allowing the body to more evenly absorb key nutrients. Onnit Total Human offers many benefits through many mechanisms. For example, they are rich in vitamins, minerals, and other nutrients that support overall health.
It also promotes a strong immune system as it is rich in antioxidants that kill free radicals and reduce oxidative stress. [1]. It is rich in anti-inflammatory compounds that can reduce swelling in joints and other parts of the body. An article in Mediators of Inflammation explores its pro-inflammatory and anti-inflammatory role in arthritis [2].
It contains sedative ingredients that promote better sleep and substances that affect brain chemical levels to enhance cognitive function and reduce stress and anxiety. Onnit Total Human contains ingredients that strengthen bones, provide energy and improve athletic performance. Others may reduce their chances of contracting the flu or viruses, or shorten the duration of their illness.
Onnit Total Human – Manufacturer
Founded in 2010, Onnit is a Texas-based health and wellness company that drives excellence by combining unique products with actionable information. We focus on developing naturally derived nutritional supplements and functional foods based on the latest scientific knowledge and nutritional research and strategies from leading professional athletes and medical experts.
This product is manufactured by Onnit Labs, Inc, Austin, Texas. Founded in 2010 by Joe Rogan and Aubrey Marcus, they manufacture all-natural, all-organic nutritional supplements that provide health benefits and support a strong immune system. Goods Group Unilever owns Onnit Labs.
In addition to manufacturing nutritional supplements, Onnit's Gym in Austin, Texas offers unconventional workouts that complement standard fitness equipment to improve physical fitness and cognitive function.
Onnit Total Human – Ingredients
Cordyceps – This is a fungus that lives on certain caterpillars in the high mountains of China. It has many health benefits, including anti-inflammatory properties, improved exercise performance, and heart health support.A study in the Journal of Dietary Supplements found that cordyceps improved tolerance to high-intensity exercise [3].
Vitamin E – It is a powerful antioxidant that supports a strong immune system and may play a role in treating ailments such as arthritis, aging and cancer.In addition, it has great anti-aging and other skin benefits. There is alsoAn article in the Sultan Qaboos University Medical Journal examined the role of vitamin E in human health and disease [4].
Turmeric – This plant is a spice used in cooking and has many health benefits. It is rich in antioxidants called curcuminoids, the most well known being curcumin. It has anti-inflammatory effects that help reduce pain and swelling in muscles and joints [5].A Foods article examined the effects of curcumin on human health [6].
Total Human Day Pack
The day pack contains a combination of four Onnit products specifically designed to energize your day and give you the energy and mental strength to achieve maximum productivity.
Alpha Brain – This nootropic is great to add to your daypack to give you that extra boost, especially when completing tasks that require cognitive performance. , and several nootropics stand out, such as amino acids that are important for improving cognitive function.
Shroom Tech Sport – As the name suggests, this product uses adaptogens and fungi to help the body resist stress of all kinds, maintain normal function during stress, and protect against stress-related damage. Adaptogens such as astragalus, cordyceps, green tea extract, and vitamin B12 also provide neuroprotection and help strengthen the immune system.
Stron Bone – Its function is also clear from its name. Stron Bone contains compounds essential for bone health, including strontium, potassium, copper, manganese, bioperine, vitamins K2 and E.
Total Human B-Complex – Total Human B Complex contains B vitamins B6 and B12 that improve both energy and brain function. If you always tend to wake up exhausted in the morning, this product is meant to help you get up easier and faster.
Total Human Night Pack
If a day pack helps get your day off to a good start, a night pack helps you cool down after a long and productive day. This bundle includes three of his popular Onnit products.
New Mood – Onnit New Mood is a dietary supplement that supports and promotes mood and relaxation by reducing stress levels and improving sleep quality. Nootropic ingredients such as chamomile, lemon balm, magnesium, niacin and vitamin B6 boost the body's production of serotonin.
Key Minerals – A blend of important micronutrients not found in the diet alone, including molybdenum, calcium, iodine, magnesium and boron. People whose jobs involve a lot of manual labor, such as athletes, construction workers, military personnel, lifeguards/firefighters, etc., may benefit greatly.
Virutech – Virutech is a unique nutritional supplement that contains a superior combination of Vitamin C, Zinc and Selenium, all of which work together to strengthen your immune system and further protect your body from disease.
Pros and Cons Of ONNIT Total Human
Pros
You get 4 products in one.
Supports brain, bones, tissues, cardiovascular endurance and more.
Designed to support cellular activity.
A balanced vitamin supply designed for both short-term performance and long-term disease prevention.
Strong support for muscles and nerves. This is sometimes overlooked with regular vitamins.
It's a combination of vitamins that by themselves cost a lot in one form.
Cons
It's possible that some of the specific vitamins and minerals added may not be necessary for you if you're already getting them naturally through diet.
Sensitivity to one ingredient could make the entire system a bad fit for you. For instance, someone who can't tolerate krill oil may not benefit from the Day Pack.
This system is a little pricey. I'll get into that more with my pros and cons for the Night Pack!
Must take twice daily
Possible allergenic ingredients
Onnit Total Human – FAQs
Q: Is Onnit Total Human Keto Friendly?
A: Onnit Total Human contains keto-unfriendly ingredients such as rice bran, so this product is not suitable for a ketogenic diet. Some of the individual Onnit brands are suitable for the keto diet, like Onnit Alpha Brain, so consider buying and combining them instead of buying this product.
Q: Is Onnit Total Human Safe?
A: Onnit Total Human is a highly safe product containing high-quality organic ingredients that promote overall health and well-being. There are no artificial or chemical additives or fillers that cause Onnit Total Human harmful side effects. Plus, it's a well-known company that manufactures according to strict safety guidelines.
Q: When to Take Onnit Total Human?
A: Onnit Total Human includes a Day Pack and an Onnit Total Human Night Pack. Take the daypack in the morning or early afternoon with a meal. Consume the night pack with a snack just before bedtime. Under no circumstances should you exceed the recommended dose.
Q: Where to Buy Onnit Total Human?
A: The product can be purchased not only from the manufacturer's website, but also from numerous online and offline retailers such as Amazon, Walmart, Gorilla Nutrition, and even drugstores. Here are the prices on the official website for day and night packages: Get a 15% discount when you purchase a subscription.
One-Time Purchase
7 Days – $29.96
30 Days – $103.46
60 Days – $206.93
90 Days – $310.39
Q: Why Should You Buy Onnit Total Human?
A:
You save money by combining supplements in one product.
Onnit Total Human Optimization is safe and free of side effects.
It helps promote overall health and wellness.
Onnit Total Human helps prevent flus or viruses.
This product is great value for the cost.
Q: What is the Return Policy for Onnit Total Human?
A: The makers of Onnit Total Human offer a 90-day keep-it money-back guarantee. If you are unsatisfied with the product, tell the company you want a refund and keep the rest.
Q: What Do the Onnit Total Human Review Posts Say?
A: The majority of Onnit Total Human review posts have very positive opinions about the product.Users report more energy, better sleep quality, improved mood, reduced stress and anxiety, increased brain We have listed many benefits, such as increased health for our customers.Customers love being able to combine all these benefits in one product.
Q: Is Onnit Total Human Worth It?
A: There is no doubt that Onnit Total Human is worth it. Instead of taking one supplement, taking multiple supplements offers many benefits for improving your brain, sleep, overall health, immune system, joints, and more. It's a lot cheaper than buying individual supplements, so it's a great value.
Onnit Total Human – Final Words
Onnit Total Human is an organic dietary supplement consisting of packs containing numerous onnit supplements that provide a variety of benefits. We have day and night products to help you sleep, improve your mood, reduce anxiety, relieve joint pain and swelling, support your overall health and immune system, and more.
The majority of review posts for Onnit Total Human Optimization are overwhelmingly positive. Users are amazed at the benefits of this product, stating that their overall health and quality of life have significantly improved. They were happy with the cost of so many different supplements in one product. Onnit Total Human is a product with multiple health benefits that is safe and rich in nutritious ingredients such as vitamins, minerals and antioxidants. There are no artificial or chemical additives or fillers and the product should not cause any side effects of Onnit Total Human.Onnit Labs is a highly respected company that makes quality products.
Below you'll find some of the most effective Health Supplement formulations on the market today, in our opinion
Our Top Health Supplement Choices*
ConsumerReviews.tv is dedicated to bringing you the best products with the most effective ingredients. Our unique Review Ranking Platform combines our personal experience with online reviews and opinions from over 100 independent review websites.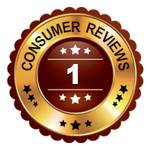 Promotes Weight Management*
5.0/5.0
Supports Healthy Digestion*
4.9/5.0
Boost Energy*
5.0/5.0
Combat Food Cravings*
5.0/5.0
Improves Cognition and Focus*

4.9/5.0
Key Ingredients:
Prebiotic Blend, GI Health Blend, Fermented L-Glutamine, Zinc-Carnosine Complex, Magnesium Beta-Hydroxybutyrate, Deglycyrrhizinated Licorice Root Extract, and Black Pepper Extract
Recommended Uses:
Boost Feelings of Energy and Focus*, Reduce Gas, Bloating*, and Irregularity*
Item Form:
Powder
Volume:
30 Servings
Multi-GI 5 is a new revolutionary formula that promotes five key benefits: enhanced digestion, weight control, higher energy, a healthy GI lining, and balanced gut flora for a refreshed sense of whole-body health. Learn More...
Customer Review:
This is the first product I've bought off an infomercial and kept. I believe it really works in keeping your digestive system running smoothly
By Trav
*Individual Results May Vary
**This is a subjective assessment based on the strength of the available informations and our estimation of efficacy.
*Result may vary. The information contained in this website is provided for general informational purpose. No medical claims are implied in this content, and the information herein is not intended to be used for self diagnosis or self treatment of any condition.
*Disclosure of Material connection: Some of the links in the post above are "associate sales links." This means if you can click on the link and purchase an item, we will receive a commission. Regardless, we only recommend products or services which we use personally and/or believe will add value to our readers. We are disclosing this in accordance with the Federal Trade Commission's 16 CFR, Part 255: "Guides Concerning the Use of Endorsements and Testimonials."