ONNIT New Mood – Overview
The Onnit staff is on a mission to empower you "with a holistic philosophy of physical, mental and spiritual well-being." By developing effective nutritional supplements, providing the right tools and providing the knowledge to succeed, the brand enables everyone to reach their full potential and achieves "perfect human optimization". I believe we can achieve
It sounds a bit Terminator-ish, but the concept is actually quite interesting. Fully optimized means access to her best self is an option for every moment of her day. Whether you're in attendance with your kids, kicking butt at your morning meeting, or tackling a 5-mile run.
Many of us want to be "perfectly optimized" but struggle to find the right diet, supplements and equipment to help us do that.Founded by Aubrey Marcus in 2010 This established, Texas-based brand offers innovative products that help people around the world achieve and exceed their goals.
What Is ONNIT New Mood?
ONNIT New Mood is a daily stress support supplement designed to help your mood and relaxation. The app is designed to help people with busy schedules and long work days feel calm and supported. It helps to maintain a healthy mood balance and can make you feel really good. One thing that ONnit does well is that they use high-quality ingredients in their supplements.
They avoid using any harmful substances. New Mood is designed to be caffeine-free, dairy-free, gluten-free, keto-friendly, nut-free, paleo, and soy-free. ONNIT also produces products that can improve your mood and help improve your physical health. There are many products on the market that claim to improve mood regulation, but one of the most popular is ONNIT Total Gut Health. This product helps improve digestion by enhancing the overall function of the gut.
Some of your most important neurotransmitters are produced in your gut, so it's worth considering a supplement that promotes gut health. Total gut health, with a new mood, may help ease physical symptoms like bloating and gas, as well as improve your digestion.
Better digestive function can help produce more serotonin, one of the key neurotransmitters in the brain. One of the main benefits of New Mood is that it helps to support natural serotonin production.
Who Is Onnit New Mood For?
Onnit New Mood is for adults suffering from depression, anxiety and insomnia. It is not a substitute for medicine, so if you have any of the above symptoms, consult your doctor before taking it.
Is Onnit New Mood Worth It?
There is no denying that Onnit New Mood is an effective product. It's priced reasonably and uses a blend of natural and science-backed ingredients.
Taking too much Nu Mood can lead to excess serotonin production, so try to stay within your daily intake limit. Please be sure to consult your doctor. There is currently no free trial for Onnit New Mood, but there has been in the past and there may be in the future.
Onnit New Mood – Ingredients
Vitamin D (as D3 Cholecalciferol, 1000IU)
Niacin (as Inositol Hexanicotinate)
Vitamin B6 (as Pyridoxine HCl)
Magnesium (as Magnesium Bisglycinate Chelate) (TRAACS)
Onnit Tranquility BlendTM: Valerian (root) Extract, Chamomile (flower) Extract, Lemon Balm (aerial parts) Extract, Jujube (seed) Extract, L-Tryptophan, 5-Hydroxytryptophan (HTP)
Pros and Cons Of ONNIT New Mood
Pros
Research-Backed Ingredients
Competitive price
It seems to help with stress
Cons
larger capsule
Mild and some serious side effects can occur
Multiple upsell screens in the checkout process
Contact Onnit New Mood
Phone Number: 1-855-666-4899
Contact form: available on the brand's site
ONNIT New Mood Customer Reviews
The general consensus with ONNIT New Mood is that it is an excellent stress reliever that calms the nerves and helps you relax after a busy day. It currently has an average customer rating of 4.3/5 stars based on 615 reviews on onnit.com/new-mood. Many users report that they sleep better with New Mood.
Also, some users have had an upset stomach. This may be due to the herb being overdosed on the system. Stomach irritation is not uncommon when taking the supplement for the first time, especially when used with other herbs.
Onnit New Mood – Final Words
New Mood is the product for you if you suffer from chronic stress, moderate anxiety and mood swings. Alongside treatment, you might even consider including it in your treatment for depression and anxiety. Be sure to discuss supplement use with your doctor, especially if you are taking prescription medications for physical illness, depression, anxiety, or mood disorders.
Below you'll find some of the most effective Health Supplement formulations on the market today, in our opinion
Our Top Health Supplement Choices*
ConsumerReviews.tv is dedicated to bringing you the best products with the most effective ingredients. Our unique Review Ranking Platform combines our personal experience with online reviews and opinions from over 100 independent review websites.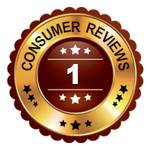 Promotes Weight Management*
5.0/5.0
Supports Healthy Digestion*
4.9/5.0
Boost Energy*
5.0/5.0
Combat Food Cravings*
5.0/5.0
Improves Cognition and Focus*

4.9/5.0
Key Ingredients:
Prebiotic Blend, GI Health Blend, Fermented L-Glutamine, Zinc-Carnosine Complex, Magnesium Beta-Hydroxybutyrate, Deglycyrrhizinated Licorice Root Extract, and Black Pepper Extract
Recommended Uses:
Boost Feelings of Energy and Focus*, Reduce Gas, Bloating*, and Irregularity*
Item Form:
Powder
Volume:
30 Servings
Multi-GI 5 is a new revolutionary formula that promotes five key benefits: enhanced digestion, weight control, higher energy, a healthy GI lining, and balanced gut flora for a refreshed sense of whole-body health. Learn More...
Customer Review:
This is the first product I've bought off an infomercial and kept. I believe it really works in keeping your digestive system running smoothly
By Trav
*Individual Results May Vary
**This is a subjective assessment based on the strength of the available informations and our estimation of efficacy.
*Result may vary. The information contained in this website is provided for general informational purpose. No medical claims are implied in this content, and the information herein is not intended to be used for self diagnosis or self treatment of any condition.
*Disclosure of Material connection: Some of the links in the post above are "associate sales links." This means if you can click on the link and purchase an item, we will receive a commission. Regardless, we only recommend products or services which we use personally and/or believe will add value to our readers. We are disclosing this in accordance with the Federal Trade Commission's 16 CFR, Part 255: "Guides Concerning the Use of Endorsements and Testimonials."