Can You Battle Joint Pain Naturally and Effectively?
If you don't bounce out of bed like you use to or the staircase is not the only thing creaking when you ascend the stairs, you may be quick to dismiss it as part of the aging process. But if those creaking joints are accompanied by sharp and/or radiating pain in your knees, ankles, back, shoulders, or any place where two or more bones connect, the condition may require more attention.
While aging is the common reason for joint pain, it is not the only reason. Joint pain is the result of the stiff or worn cartilage connecting two or more bones together. The stiffness coupled with inflammation triggers joint pain.
Dr. Kristine Clark
, a world-renown doctor and Fellow at the
American Academy of Sports Medicine
states, "The deterioration of the cartilage in joints may explain the loss of flexibility and increased stiffness that many people experience in their weight-bearing joints, such as knees and hips. Chronic joint symptoms are the leading cause of disability in people 18 and over. And, the over-50 crowd is expected to double by 2020."
What Causes Joints to Become Stiff and Inflamed?
Stiff, inflamed, achy joints are a symptom of several conditions including injury, fibromyalgia, bursitis, rheumatoid arthritis, osteoarthritis, lupus, and tendinitis. These conditions are not only painful to live with but cause a significant decrease in one's quality of life and daily activities.
You may find it difficult to take part in your favorite activities such as gardening, golf, or simply enjoying a walk in the park. You do have options and there are alternatives for you to consider.
Which are the Ingredients to Look for While Choosing best Supplements for Joint Pain?
There have been many recent studies, such as the GAIT study, which has examined a variety of natural joint support supplements. The clinical findings have shown there are several substances that alleviate inflammation and pain in arthritis sufferers.
Glucosamine
The glucosamine in your body helps keep up the health of your cartilage — the rubbery tissue that cushions bones at your joints. But as you get older, your levels of this compound begin to drop, which leads to the gradual breakdown of the joint.
Advertisement
*All individuals are unique. Your results can and will vary.
"The most popular supplement to ease joint pain is glucosamine, which is also the most researched supplement for arthritis," says Louis Malinow, MD, ASH Certified Hypertension Specialist, and Medical Advisory Board Member at Persona Nutrition, a personalized vitamin program.
It is the degeneration and loss of cartilage that is the defining feature of arthritis and that process causes inflammation. The supplement combination both protects the cartilage producing cells and has anti-inflammatory properties," says Malinow, referencing the 2016 MOVES study.
Curcumin
Turmeric — and especially its most active compound, curcumin — have many scientifically proven health benefits, such as the potential to improve heart health and prevent Alzheimer's and cancer. It's a potent anti-inflammatory and antioxidant. It may also help improve symptoms of depression and arthritis.
"In numerous studies, individuals with joint stiffness and soreness reported improved joint function, a decrease in soreness, and an increase in ability to perform endurance exercise when taking curcumin supplements," shares Joel Totoro, RD, and Director of Sports Science at Thorne.
Boswellia
Boswellia, or Indian frankincense, is a resin herbal extract from the Boswellia tree, which natural medicine practices have used for centuries. Its anti-inflammatory effects mean that it may help with inflammatory conditions, such as rheumatoid arthritis, inflammatory bowel disease, and asthma.
Boswellia extract has been used for many years in Eastern medicine and has grown in popularity for its beneficial inflammatory response property," says Totoro.
"Boswellia has shown a proven ability to help maintain a healthy balance of the substances that control the body's inflammatory response," he continues, highlighting this review of Boswellia from last year that indicated that it can be effective in supporting the body's response to stiffness, range of motion, and overall joint function in individuals who have long-term joint issues.
Advertisement
*All individuals are unique. Your results can and will vary.
Omega-3
Omega-3 fatty acids are thought to help reduce the risk of heart disease. They have been used along with diet and exercise to help lower levels of a certain blood fat (triglyceride) and to raise levels of "good" cholesterol (HDL).
omega-3s, how we love you for your inflammation-fighting and heart-healthy superpowers. Liana Casusi, MD, a consultant for Oh So Spotless, shares an overview of omega-3s prowess:
"A study on athletes revealed that three grams of omega-3 supplementation daily helped reduce the development and severity of arthritis. During exercise, our bodies are subjected to transient inflammation, resulting in a release of chemical mediators called reactive oxygen species (ROS) which, if unregulated, may cause tissue damage," she explains. "Omega-3 has been shown to reduce the damage done by these harmful substances by reducing joint inflammation and lessening pain, discomfort, and swelling."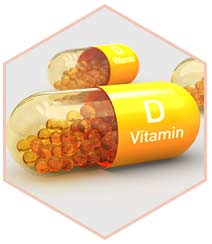 Vitamin D
Vitamin D is a nutrient you need for good health. It helps your body absorb calcium, one of the main building blocks for strong bones. Together with calcium, vitamin D helps protect you from developing osteoporosis, a disease that thins and weakens the bones and makes them more likely to break.
"Vitamin D is a hormone that maintains calcium homeostasis in the bones and regulates the immune system. It is synthesized in our skin with the help of ultraviolet irradiation, or sunlight exposure," shares Dr. Casusi.
"Vitamin D deficiency has been implicated in rheumatoid arthritis. Studies have shown that subsets of patients with the disease have decreased levels of vitamin D, and this is also linked to the severity of the disease," she continues, explaining that people with low levels of vitamin D are therefore more likely to develop arthritis and may have severe swelling, joint pains, and stiffness.
Our Recommended Best Joint Pain Supplements
Premium Joint Support: ProJoint Plus – VitaPost
ProJoint Plus is an advanced supplement, made to help relieve your joint pains. This formula is very powerful and it relieves you from joint pain originating from aging, injuries, and other factors.
Best Joint Pain Supplement: Joint N11 – Zenith Labs
Joint N-11 is an advanced joint health supplement that uses the ingredient Niacinamide which is a very effective form of vitamin B6 proven to combat joint inflammation in important ways.
Fast-Acting Joint Support: 1MD MoveMD
MoveMD is a joint supplement that is developed to help maintain healthy joints as well as alleviate joint pain. The combination is said to be helpful to both long-time athletes and people experiencing joint problems created by free radicals.
High Quality Joint & Muscle Health Formula: Turmeric Curcumin Plus
Turmeric Curcumin Plus is a dietary supplement that is vegan and is made of turmeric extracts. You may have heard of turmeric, as it is a spice that you might use every day. Turmeric, closely related to ginger, is a plant that is used in Asian cooking and health practices.
Best Joint Support Product: Turmeric Complex – Primal Harvest
Primal Harvest Turmeric Complex is an all-natural supplement that claims to support joint health, inflammatory response, healthy cholesterol levels, heart health, skin radiance, and brain health.
Best Pain Relief Supplement: Relief Factor
Relief Factor is a product specifically designed to reduce inflammation, which can be a cause of muscle and joint pain. This supplement has a combination of high-quality ingredients that claim to reduce discomfort associated with inflammation, including mild to moderate pain.
How Do You Pick the Best Joint Supplement?
Supplements for joint pain are becoming a viable option for those suffering from joint pain. There are vast differences between joint relief products. It is a scientific fact that not all joint health supplements can achieve the same level of results or produce the same level of positive outcome that you are looking for.
The quality, efficacy, and potency of products within the industry vary from poor to outstanding.
How can one make the most informed decision?
The choices on the market are overwhelming, having evaluated hundreds of top-rated joint pain supplements we looked at the most current scientific research and established a list of criteria that make joint medicine outstanding.
We looked at essential ingredients needed to decrease joint pain, promote joint, cartilage, and tissue regeneration, the ability to prevent recurring damage, promote joint mobility and flexibility, and the quality of ingredients used in each product.
READ NEXT: Vitamins For Joint Pain – Recommended By Experts & Users
Healthy joints allow us to move with ease. Joint damage can cause pain preventing you from doing the things you once loved. From aging to untreated sports injuries – many conditions lead to joint pain. A quality joint product may help reduce inflammation, repair existing tissue damage, and promote stronger joints, lessening susceptibility to future degeneration.
Below you'll find some of the most effective joint pain supplements on the market today, in our opinion.
Our Top Joint Pain Relief Choices*
ConsumerReviews.tv is dedicated to bringing you the best products with the most effective ingredients. Our unique Review Ranking Platform combines our personal experience with online reviews and opinions from over 100 independent review websites.
Supports Cartilage Health*
Supports Joint Health*
Lubricates Stiff Joints*
Supports Joint Mobility*
Rating 4.9 / 5
Read Review
*Individual Results May Vary
Reduces Stiffness*
Prevents Inflammation*
Improves Joint Strength*
Moisturizes Cartilage*
Rating 4.8 / 5
Read Review
*Individual Results May Vary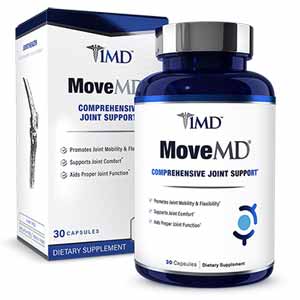 Reduces Joint Discomfort*
Increases Joint Mobility*
Helps Lubricate Joints*
Support Joint Health*
Rating 4.8 / 5
Read Review
*Individual Results May Vary
Supports Joint Health*
Supports Immune System*
Antioxidant Support*
Supports Cognitive Function*
Supports Healhty Joints*
Promotes Joint Mobility*
Supports Brain Health*
Promotes Heart Health*
Relief Aches and Pains*
Reduces Inflammation*
Protect Joints Damage*
Support Immune System*
**This is a subjective assessment based on the strength of the available informations and our estimation of efficacy.
*Result may vary. If you are pregnant, nursing, have a serious medical condition, or have a history of heart conditions we suggest consulting with a physician before using any supplement. The information contained in this website is provided for general informational purposes only. It is not intended to diagnose, treat, cure, or prevent any disease and should not be relied upon as a medical advice. Always consult your doctor before using any supplements.
*Disclosure of Material connection: Some of the links in the post above are "associate sales links." This means if you can click on the link and purchase an item, we will receive a commission. Regardless, we only recommend products or services which we use personally and/or believe will add value to our readers. We are disclosing this in accordance with the Federal Trade Commission's 16 CFR, Part 255: "Guides Concerning the Use of Endorsements and Testimonials."