We looked into Contrave on the basis of its ingredients, customer reviews, and more. Does Contrave really work? Read the Contrave review here!
See Our Top Rated Weight Loss Supplement
Contrave – Overview
Contrave is a prescription weight loss medication that was approved by the FDA in 2012.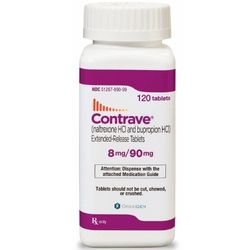 In today's world, most people are suffering from Obesity. Obesity has become a severe issue, and finding a complete solution for obese people is challenging.
It is tough to follow that madly routine diet and exercise to lose weight, so people think of weight loss supplements or pills to eliminate overweight or Obesity.
Advertisement
*All individuals are unique. Your results can and will vary.
Obesity leads to many health issues such as high BP, Sugar, Chances of heart attack, and many others. Yet, many searches for such drugs melt pounds without any side effects.
Here in Contrave Reviews, we mainly focus on is it helps in weight loss or has side effects.
To do that, we reviewed the studies that Contrave's producer, Orexigen Therapeutics, used to get FDA approval by collaborating with two drug safety experts, Steven Woloshin, M.D., and Lisa M. Schwartz, M.D., both at Dartmouth College's Geisel School of Medicine and the Institute for Health Policy and Clinical Practice.
What Is Contrave?
Contrave is a weight loss supplement you can take with a regular diet and exercise. Contrave is a combination of two medicines, Naltrexone and bupropion.
Contrave is a combination of two, where Naltrexone is an opioid antagonist, and bupropion is a dopamine and norepinephrine reuptake inhibitor.
Advertisement
*All individuals are unique. Your results can and will vary.
Naltrexone and bupropion are two drugs that have different effects on the brain – one curbing cravings and hunger and the other targeting the brain's reward centers.
When used by drug and alcohol addicts attempting to curb their urge for substances, Naltrexone can be pretty helpful.
When used in conjunction with diet and exercise, this drug helps adults with a body mass index (BMI) of: at least 30 kg/m2
or
27 kg/m2 or more, with at least one condition related to weight (e.g., high blood pressure, high cholesterol, or type 2 diabetes)
Dosage
Tablets8mg/90mg
Usually, Contrave (naltrexone/bupropion) is started at a low dose and gradually increased over several weeks to the maintenance dose. Each tablet has 90 mg of bupropion and 8 mg of Naltrexone.
Week 1: One tablet is taken orally in the morning
Week 2: One tablet is taken orally in the evening.
Week 3: One tablet in the morning and one in the evening.
Week 4: Two tablets in the morning and two in the evening.
You can not take Contrave supplements with a high-fat meal such as cheese, eggs, or Avacado.
If your body mass index is 30 or greater, you are qualified to use Contrave. You are also eligible if you have a weight-related medical condition, such as diabetes or heart disease, and a body mass index of 27 or more.
Contrave – Ingredients
Contrave ingredients work together to help promote weight loss by suppressing appetite, reducing cravings for sweets and fats, as well as boosting energy levels.
Contrave also has a low risk of abuse, addiction, or dependence.
The ingredients of Contrave are,
Bupropion
Naltrexone Hydrochloride
Phentermine Hydrochloride
Topiramate.
Bupropion – Bupropion [1] is an antidepressant medication that works in the brain.It is approved for the treatment of the major depressive disorder (MDD), seasonal affective disorder (SAD), and to help people quit smoking (smoking cessation).
Symptoms of depression include Depressed mood – feeling sad, empty, or tearful.
Naltrexone – Naltrexone [2] belongs to a class of drugs known as opiate antagonists.It works in the brain to prevent opiate effects (such as feelings of well-being, and pain relief). It also decreases the desire to take opiates. This medication is also used to treat alcohol abuse.
Phentermine – Phentermine [3] is used for a limited period of time to speed weight loss in overweight people who are exercising and eating a low-calorie diet.Phentermine is in a class of medications called anorectics. It works by decreasing appetite.
Topiramate – Topiramate [4] is used alone or with other medications to treat certain types of seizures including primary generalized tonic-clonic seizures (formerly known as a grand mal seizure;seizure that involves the entire body) and partial-onset seizures (seizures that involve only one part of the brain).
In A HURRY? Take A Look At Our Editor's Pick Instead!
Benefits and Drawbacks Of Contrave
Pros
Decreases insulin resistance and balances the body's thyroid function.
Increases metabolism.
Aids in addressing psychological ties to food that may cause bingeing and overeating.
Time-release medication that aids in giving you ongoing support during your weight loss journey.
It is not an injected Drug like other medication.
Cons
You cannot use Cantrove if you are using opioid pain medications.
Contrave can also cause serious complications such as heart, liver, and kidney problems.
If you are on antidepressant medications, you should avoid taking them.
It can make you behave unusually and have suicidal thoughts and actions.
Cantrove may cause seizures.
Not available in a generic version, so it can be expensive.
It should avoid by pregnant women and children below 18.
You can buy it from only the official website.
Consumer Reviews
I am 5.5 and weigh 175lbs. For the first three weeks, all I did was sleep. Then, when I was up, my sister and roommate both pleaded with me to quit taking the drug since they said I was in a bad mood and, at best, angry.

I didn't, which made me tense, easily irritated, and have a short fuse. Finally, my lover flushed my negative attitude and mood down the garbage disposal because he had had enough.

I had two more bottles and tried to retake them a few months later. However, by day 2, I was sobbing excessively, feeling depressed and agitated, and I couldn't figure out why. So I stopped taking them; the problem was gone in a day or two. Denise

I took my first and the last pill today with food. An hour later, I felt horrible. My head hurts, my chest hurts, I feel nauseous and dizzy, and 4 hours later, I vomited and have had a migraine.The side effects are terrible. So How is this an FDA-approved product? I am going to report this product. Lourdes
Because I've used bupropion before, I knew what to expect and carefully followed the dosage instructions. If you take it properly, it works.In the first three weeks, I dropped 10 pounds. Additionally, I no longer enjoy wine, which is a beautiful thing! Tammy
I can tolerate medications and pain. Pretty well. I had to quit taking these after a week of taking one a day.On the first night, I had no sleep; on the second, I had significant anxiety and strange, uncontrollable thoughts; on the third, I had increased my eating; On the fourth, I had awful, non-stop migraines.Till day 7, when I came to an end. The medicine did little to reduce hunger, so use it with extreme caution! Kenneth
Contrave – FAQ's
Q: What are the possible side effects of Contrave?
A: The most common side effects are nausea, vomiting, headache, constipation, dry mouth, and dizziness.
Q: Can Contrave (naltrexone / bupropion) cause seizures?
A: Some people who use Contrave (naltrexone/bupropion) have experienced seizures, and your risk may increase if you take higher medication dosages.
If you have recently stopped drinking alcohol, have a history of seizures, an eating disorder (anorexia or bulimia), or are currently on certain anxiety, sleep, headache, or stroke medications, you should not use Contrave (naltrexone/bupropion).
Q: When will Contrave (naltrexone/bupropion) start working?
A: The effects of Contrave (naltrexone/bupropion) can become apparent up to 4 weeks. While taking Contrave (naltrexone/bupropion), reducing your calorie intake is critical, and engaging in regular exercise for the best outcomes.
Q: How much weight can I lose while taking Contrave (naltrexone/bupropion)?
A: After approximately one year (56 weeks) of diet, exercise, and taking Contrave (naltrexone/bupropion), individuals in studies dropped between 4 and 8 percent of their body weight.
Q: Will Contrave (naltrexone/bupropion) help me lose weight if I don't diet or exercise?
A: You can reduce weight by combining Contrave (naltrexone/bupropion), a lower-calorie diet, and exercise.
The drug is not intended for weight loss when used by itself. In trials, subjects either received information on healthy eating or exercise habits.
Reduce calorie intake, exercise regularly, and take Contrave (naltrexone/bupropion) for the best benefits.
Q: Should I stop taking Contrave (naltrexone/bupropion) if it's not working?
A: After taking Contrave (naltrexone/bupropion) for 12 weeks at your maintenance dose, your doctor will weigh you.
Stop taking Contrave (naltrexone/bupropion) if you haven't dropped at least 5% of your body weight by that point.
Q: Where can I buy Contrave?
A: From the official website, you can buy easily.
Bottom Line
Contrave is a weight loss supplement designed to help people who are overweight or obese and have a body mass index (BMI) of 30 or higher to lose weight.
Our medical advisors advise against taking Contrave because its meager benefits rarely outweigh the potential adverse effects or unknown heart dangers.
Of course, if someone can tolerate Contrave and maintain a reduced-calorie diet and regular exercise over the course of a year, our data shows that it can help them lose a significant amount of weight.
However, they would also put themselves in danger of the drug's serious side effects. Instead, the safer method to reduce weight, according to CR medical advisors, is to eat less and exercise more.
Instead for wasting your time in searching good and affordable weight loss supplement you can get once trial on trusted brand like
PhenQ
,
Phen24
, and
KetoCharge
. It is the best weight loss supplement available online.
Ask your doctor about intense behavioral programs with at least 12 sessions annually and several weight-loss tactics if you haven't been successful in doing so on your own.
Trying to select an effective weight loss product might be a difficult task. Weight loss products sometimes promise unbelievable results. The ability to enhance metabolism, the ability to meet weight loss* goals, and the quality of components verified by clinical research should all be considered when evaluating weight loss products.
Below you'll find some of the most effective weight loss supplements on the market today, in our opinion.
Our Top Weight Loss Supplements Choices*
ConsumerReviews.tv is dedicated to bringing you the best products with the most effective ingredients. Our unique Review Ranking Platform combines our personal experience with online reviews and opinions from over 100 independent review websites.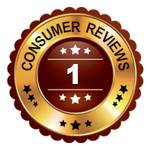 Assists in Fat Block & Burn*
5.0/5.0
Aids in Appetite Control*
5.0/5.0
Helps in Boosting Metabolism*
4.8/5.0
Detox Naturally & Safely*
5.0/5.0
Revitalizes Energy & Mood*

4.9/5.0
Key Ingredients:
Α-Lacys Reset®, Capsimax Powder, Chromium Picolinate, Caffeine Anhydrous, Opuntia Vulgaris, and L-Carnitine Fumarate
Recommended Uses:
Fat Burning, Helps in Suppressing your Appetite, Burn Stored Fat, Improves your Mood, Assists in Boosting your Energy
Item Form:
Tablet
Volume:
60 Tablet
PhenQ is a weight-loss system that combines the synergistic power of natural, plant-based supplements that promise to lower hunger and appetite, improve better mental concentration, and allow you to eat your favorite foods while losing weight. Learn More...
Customer Review:
"Before using PhenQ, I had already tried and tested a lot of stuff, like diets, lifestyle changes, and more. However, nothing really worked for me. But as I started using PhenQ, I was startled to see some hopeful results within about 2-3 months time frame. Now, I recommend only PhenQ to people facing weight-related complications."
By Susan T
*Individual Results May Vary
Release Fat Stores for Energy*
5.0/5.0
Improves the Body's Metabolism*
5.0/5.0
Boost Natural Energy*
4.8/5.0
Help Minimize Cravings*
5.0/5.0
Support Slimmer-Feeling Body*

4.7/5.0
Key Ingredients:
BHB, Calcium, Sodium, Potassium, and Magnesium.
Recommended Uses:
Ketogenic Diet, Helps in Suppressing your Appetite, and Convert Body Fat into Energy Source
Item Form:
Capsule
Unit Count:
60 Capsule
Keto Charge is a weight loss supplement that aids the body's natural ketones and converts them into a state of ketosis, allowing them to avoid the weariness related to a ketogenic diet. Learn More...
Customer Review:
"Best energy ever! I've been on keto for 12 months and lost over 100lbs but I felt crappy and tired all the time. KetoCharge gave me a huge boost and now I can continue my low-carb lifestyle"
By Josephine
*Individual Results May Vary
Accelerated Metabolism*
5.0/5.0
Appetite Suppressant*
5.0/5.0
Spiking Energy*
4.8/5.0
Aid in Weight Loss*
5.0/5.0
Healthy Sleep*

4.7/5.0
Key Ingredients:
Zinc, Manganese, Copper, Iodine, Caffeine, Guarana Extract, L-Phenylalanine, and Cayenne Powder.
Recommended Uses:
Excessive Weight Gain, Mood Swings, Low Functioning Metabolism, Infrequent Sleep Pattern, and Irritability
Item Form:
Capsule
Unit Count:
30 Capsule
Phen24 is a weight loss supplement that aids you in losing weight by boosting your metabolism and also helps the brain and nervous system function by promoting the production of dopamine and norepinephrine. Learn More...
Customer Review:
"I love Phen24! It gave what it promised. I've tried so many different products and Phen24 is the only one that really delivered. I love the energy it gives me throughout the day and during my workout."
By Patricia Hernandez
*Individual Results May Vary
**This is a subjective assessment based on the strength of the available information and our estimation of efficacy.
*Result may vary. If you have a serious medical condition, or have a history of heart conditions we suggest consulting with a physician before using any supplement. The information contained in this website is provided for general informational purpose only. It is not intended to diagnose, treat, cure or prevent any disease and should not be relied upon as a medical advice. Always consult your doctor before using any supplements.
*Disclosure of Material connection: Some of the links in the post above are "associate sales links." This means if you can click on the link and purchase an item, we will receive a commission. Regardless, we only recommend products or services which we use personally and/or believe will add value to our readers. We are disclosing this in accordance with the Federal Trade Commission's 16 CFR, Part 255: "Guides Concerning the Use of Endorsements and Testimonials."
4 Sources
[1] Patel K, Allen S, Haque MN, Angelescu I, Baumeister D, Tracy DK. Bupropion: a systematic review and meta-analysis of effectiveness as an antidepressant. Ther Adv Psychopharmacol. 2016;6(2):99-144. doi:10.1177/2045125316629071
[2]Balldin J, Berglund M, Borg S, Månsson M, Bendtsen P, Franck J, Gustafsson L, Halldin J, Nilsson LH, Stolt G, Willander A. A 6-month controlled naltrexone study: combined effect with cognitive behavioral therapy in the outpatient treatment of alcohol dependence. Alcohol Clin Exp Res. 2003 Jul;27(7):1142-9. doi: 10.1097/01.ALC.0000075548.83053.A9. PMID: 12878920.
[3]Kim KK, Cho HJ, Kang HC, Youn BB, Lee KR. Effects on weight reduction and safety of short-term phentermine administration in Korean obese people. Yonsei Med J. 2006;47(5):614-625. doi:10.3349/ymj.2006.47.5.614
[4] Head-to-head Study of Erenumab Against Topiramate in Patients With Episodic and Chronic Migraine (HER-MES)