We looked into CeraVe Eye Repair on the basis of its ingredients, customer reviews and more. Does CeraVe Eye Repair really work? Read the review here!
See Our Top Rated Anti-Aging Eye Cream & Eye Serum
CeraVe Eye Repair Cream – Overview
It is a lotion that hydrates the region around your eyes while also removing puffiness and dark circles. It may help your skin appear brighter and more vibrant. This product is hypoallergenic and ideal for those with eczema.
How Does It Cream Work?
This lotion is intended for use on the skin around the eyes. It adds a lot of moisture to the area, making it smoother, softer, and brighter. It removes puffiness and dark circles that may occur under the eyes.
CeraVe Eye Repair Cream – Ingredients
These are some of the primary active ingredients in this eye cream:
Advertisement
*All individuals are unique. Your results can and will vary.
Sweet Almond Oil – Although it is native to Iran, almond trees may be found all over the world. Its oil is frequently used in cosmetics. According to the International Journal of Molecular Sciences, it is an emollient that improves complexion and skin tone.
Tocopherol – According to Science Direct, this is a chemical molecule that is a type of Vitamin E that is used mostly for its antioxidant capability and ability to repair cell membranes. It uplifts the skin by removing free radicals.
Sodium Hyaluronate – As we detailed in our Belladerm Review article, this is a material that can absorb a large amount of moisture, making it a good skin moisturiser. It also adds volume to the skin, which can aid in the smoothing of wrinkles and fine lines. It increases collagen formation, which firms and elasticizes the skin [1].
Aloe Leaf – This evergreen plant is high in antioxidants, which are extremely beneficial to the skin. It also contains a lot of vitamin A, C, and anti-inflammatory compounds. According to a study published in the Iranian Journal of Medical Sciences, aloe vera is particularly good at treating wounds. abrasions. It also possesses anti-aging effects, such as the capacity to smooth out wrinkles [2].
The Science Behind It
This cream contains antioxidants contained in components like as aloe vera and tocopherol, which can help minimise puffiness and dark circles around the eyes while also increasing skin immunity.
Other ingredients restrict the flow of circulation under the eyes, reducing puffiness and dark circles even further. Furthermore, it contains chemicals that moisturise the skin, making it silky and smooth.
Pros and Cons Of CeraVe Eye Repair Cream
Pros
This cream may help to smooth your skin.
It may make your eyes appear younger.
There is no aroma in the product.
Eczema and sensitive skin patients may find it safe.
It contains no parabens or sulphates.
The product hydrates the skin around your eyes.
It may help to reduce the appearance of swollen eyes.
This cream has the potential to eliminate dark circles.
The item is hypoallergenic.
It may make your skin appear brighter.
Cons
Your skin may develop a rash or redness.

It's not coloured, which might help conceal dark circles.
Similar Products Overview
Some of the other high-quality anti-aging creams and serum can also be found useful which claims to help tighten up the skin, remove wrinkles, reduce puffiness and give their desired younger-looking skin.
Advertisement
*All individuals are unique. Your results can and will vary.
CeraVe Eye Repair Cream – FAQs
Q: Are the Side Effects of CeraVe Eye Repair Cream?
A: This cream has no negative side effects. Because this product is allergen-free, there is a minor potential that you will develop a rash or redness on your skin. It is deemed safe for persons who suffer from allergies and eczema.
Q: Where to Buy CeraVe Eye Repair Cream?
A: This product is not available for purchase straight from the manufacturer's website. It is available on Amazon as well as a variety of other online and offline retailers such as Walmart.
Q: Is CeraVe Eye Repair Cream Safe?
A: This product is really safe. It includes no potentially harmful components and is both anti-allergic and eczema-friendly.
Q: Can I use CeraVe Eye Repair Cream on My Eyelids?
A: It can be used on your eyelids because it hydrates the skin and leaves it well hydrated. This is strongly advised.
Q: How Long Does It Take CeraVe Eye Repair Cream to Work?
A: If you use this product on a daily basis, the manufacturer estimates that it will take about 4 weeks to reach optimal benefits.
Q: Is CeraVe Eye Repair Cream Good for Anti-Aging?
A: This substance contains numerous anti-aging properties. It may help to reduce the appearance of dark circles and puffiness beneath your eyes. Besides, the hydration provided may help smooth out wrinkles and fine lines.
Q: Is CeraVe Eye Repair Cream Safe for My Eyes?
A: Your eyes are absolutely safe when using this cream. It has undergone testing and ophthalmologist approval. If you accidentally get any in your eyes, do not worry.
CeraVe Eye Repair Cream – Final Words
Although there were more favourable reviews of CeraVe Eye Repair Cream than unfavourable ones, there were still a range of viewpoints. This cream was praised by some customers for treating their puffy, dark under-eye circles and leaving them well-hydrated. Others saw little benefit from the product.
The most common eye area issues are puffiness, dark circles, wrinkles and crow's feet, and loss of hydration. There are countless eye creams available on the market today, making it seem nearly impossible to find the "right one" that meets our specific under eye needs. It is imperative to find a product that has been formulated to address a variety of complex eye area problems.
Below you'll find some of the most effective eye cream formulations on the market today, in our opinion.
Our Top Eye Cream Choices*
ConsumerReviews.tv is dedicated to bringing you the best products with the most effective ingredients. Our unique Review Ranking Platform combines our personal experience with online reviews and opinions from over 100 independent review websites.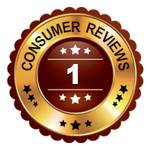 Diminishes Wrinkles & Dullness*
5.0/5.0
Reduces Sagging or Drooping*
5.0/5.0
Improves Hair & Nails Strength*
4.8/5.0
Enhances Skin Elasticity*
5.0/5.0
Overall Customer Happiness*

4.9/5.0
Key Ingredients:
Saw Palmetto, MSM, Hydrolyzed Collagen, Hyaluronic Acid, Vitamin B
Recommended Uses:
Signs of Aging, Wrinkles, and Skin, Dullness
Item Form:
Capsules
Volume:
60 Capsules
Beverly Hills MD Dermal Repair Complex is an all-natural dietary supplement that works to revitalize skin from the inside out. Formulated using an advanced blend of scientifically-backed nutrients, Dermal Repair Complex helps combat the key causes of dermal breakdown — resulting in visibly firmer, more lifted skin, reduced wrinkles, enhanced radiance, and a significantly younger, healthier appearance overall. Learn More...
Customer Review:
"I'm so in love with the Dermal Repair Complex supplements. I never skip a day using them. My skin is noticeably firmer and younger-looking. I'm soon to be 50 years old and was noticing sagging and dullness to my skin. I now look in the mirror and see a complete difference in the texture and appearance of my skin. When I touch the skin on my face, there's a little bounce to it. It's a remarkable difference. People are commenting on how great I look all the time, not knowing what exactly looks different about me. I no longer look tired and old. Thank you so much for introducing this great product. I'm so happy to have found it."
By Ericca W
*Individual Results May Vary
Reduces Crow's Feet*
5.0/5.0
Less Under-Eye Puffiness*
5.0/5.0
Dark Circles Vanish*
4.8/5.0
Thickened Delicate Skin*
5.0/5.0
Overall Customer Happiness*

4.7/5.0
Key Ingredients:
Symglucan (10.00%), Pentavitin (5.00%), Dl-Panthenol (5.0%), Vitalayer (3.0%), Pro-Coll-One+ (2.00%), Niacinamide (2.0%), Allantoin (.5%)
Recommended Uses:
Signs of Aging, Like Fine Lines and Wrinkles, Expression Lines, Sagging Skin, Loss of Elasticity, Dullness, Dark Circles, and Puffiness
Item Form:
Cream
Volume:
0.5 fl oz, 15ml
Eyelasticity is a product manufactured by 'Leading Edge Health, Inc' to treat aging symptoms around the eyes for a more youthful appearance. like Eyeseryl, Syn®-ake, and all of the other ingredients in the Eyelasticity formula have been chosen because they have a direct effect on the overall appearance of your eyes, reducing expression lines, dark circles, puffiness, and bagging while simultaneously increasing collagen and elastin production. It is proven in clinical studies to protect against UV damage, increase collagen production, reduce wrinkles, improve skin texture, and increase moisture retention. Learn More...
*Individual Results May Vary
Instantly Firming, Smoothing Skin*
5.0/5.0
Reduce Dark Circles and De-Puffing*

4.9/5.0
Reduce Fine Lines & Sagging Skin*
5.0/5.0
Soft-focus, Wrinkle-Blurring Effect*
5.0/5.0
Supercharged Sun Damage Reversal*

4.8/5.0
Key Ingredients:
Butyrospermum Parkii (Shea) Butter, Caprylic/Capric Triglyceride, Helianthus annuus (Sunflower) Seed Oil, Cetearyl Olivate, Glycerin, Sorbitan Olivate, and Niacinamide.
Recommended Uses:
Aging Skin, Fine Lines and Wrinkles, Puffy Skin, Dark Circles, Sagging Skin and Loss of Elasticity, and Dull or Dehydrated Skin
Item Form:
Cream
Volume:
14 ml / 0.5 fl oz
Tru Alchemy Eye Elixir is a hydrating eye serum that can help to relieve dryness, lift the skin, reduce puffiness and dark circles, and smooth crow's feet and fine wrinkles. Learn More...
Customer Review:
"It's cold and refreshing, feels good, and the eye cream immediately soaks in. No sticky or tacky feeling."
By Nacho L
*Individual Results May Vary
**This is a subjective assessment based on the strength of the available informations and our estimation of efficacy.
*Result may vary. The information contained in this website is provided for general informational purpose. No medical claims are implied in this content, and the information herein is not intended to be used for self diagnosis or self treatment of any condition.
*Disclosure of Material connection: Some of the links in the post above are "associate sales links." This means if you can click on the link and purchase an item, we will receive a commission. Regardless, we only recommend products or services which we use personally and/or believe will add value to our readers. We are disclosing this in accordance with the Federal Trade Commission's 16 CFR, Part 255: "Guides Concerning the Use of Endorsements and Testimonials."