We looked into Alprazium on the basis of its ingredients, customer reviews, and more. Does Alprazium really work? Read the Alprazium review here!
See Our Top Rated Anxiety & Depression Supplement
Alprazium Review – Overview
Stress, anxiety, or poor mood can impact the quality of life. Some people are looking for a natural, organic solution to these issues. This is where Alprazium comes into the picture. The product promises to lessen the levels of anxiety and raise a positive mood.
Alprazium supplement is also developed to help in mental and physical work during high stress. The brand claims that it will help in the healthy hypothalamic-pituitary-adrenal axis function and gives calm and relaxation with energy. Read more to know what Alprazium reviews demonstrate about this product.
How Does Alprazium Work?
The majority of the ingredients in Alprazium are either neurotransmitters themselves like GABA, or they influence levels of key neurotransmitters, like serotonin. This improves sleep, reduces anxiety and stress, and enhances mood.
Alprazium – Manufacturer
Alprazium is made by a firm named Nutratech, situated in Dallas, Texas. They are a nutritional health organization, which provides dietary supplements to aid with different conditions. There isn't a lot of information about them online, and they may be out of business.
Alprazium Review – Ingredients
Alprazium is made up of the following ingredients:
L-Tryptophan – This is an amino acid that is crucial in building proteins and in numerous metabolic activities. It plays a critical function in creating serotonin, which is a brain chemical connected to improving pleasant mood. Besides, it may increase cognitive functioning.
5-HTP – 5-HTP is a substance generated from tryptophan. It's the precursor of the neurotransmitter serotonin. What it does is raise the quantity of serotonin, raising pleasant mood. 5-HTP has numerous medicinal characteristics and helps with problems including headaches, fibromyalgia, and obesity.
GABA – This is an amino acid, which functions as a neurotransmitter in the brain. Raising its levels is known to lower emotions of worry and stress because it may inhibit associated brain messages. Also, there's some evidence that it helps prevent seizures, and it may aid sleeplessness. A review in the Journal of Affective Disorders looked through the literature on GABA and mood disorders.
Passionflower – This is a climbing vine with huge purple blossoms. It's been used for ages as a sedative owing to its relaxing effects. Passionflower includes neurotransmitters including GABA, which is associated to decreasing levels of stress and anxiety.An paper published in Complementary Medicine Research looked examined passionflower and the enhancement of stress resistance and quality of life in persons with nervous restlessness.
L-Theanine – This is an amino acid present in black and green tea. It may boost levels of 3 mood neurotransmitters, which are serotonin, dopamine, and GABA. This decreases anxiety, enhances good mood, and improves sleep. A research in Nutrients showed that this amino acid might help relieve stress and cognitive deficits.
In A HURRY? Take A Look At Our Editor's Pick Instead!
Pros and Cons Of Alprazium
Pros
Decrease feelings of anxiety and panic attacks
Ideal for those who are feeling exhausted and stuck.
Help in to balance blood sugar.
Maintain energy levels.
This formula may improve your sleep.
Cons
You need to tak advice from a doctor before consuming.
Some ingredients may cause side effects.
Not approved by the FDA
A little expensive
Rrice flour may cause allergen
A little expensive
No free sample
Alprazium – The Science Behind It
The components in Alprazium include amino acids, notably L-tryptophan and L-theanine, and passionflower. These all enhance the amount of essential mood neurotransmitters, which include GABA, dopamine, and serotonin.
GABA decreases anxiety and tension, whereas serotonin and dopamine are associated to pleasant emotions. These brain chemicals may also increase sleep and boost brain health.
Alprazium – FAQ's
Q. Is Alprazium Worth It?
A. Alprazium is rich in chemicals that interact with key neurotransmitters to boost mood and decrease stress and anxiety. It's priced appropriately for the market. However, you might encounter certain adverse effects with its usage. Be careful, chat to your doctor before taking a supplement
Q. How Much Does Alprazium Cost?
A. You may purchase this product on the official website, Amazon, eBay, Walmart, and from various other online and offline locations. The pricing is typical for the market.
Q. Is Alprazium Safe?
A. Alprazium is a safe medication, which employs only organic chemicals. However, it may lead to moderate side effects. Also, you should avoid this medication if you have low blood pressure, or are undergoing surgery within the next 2 weeks.
Q. How Should You Take Alprazium?
A. The suggested dose is 1 pill per day taken at any hour you desire. Do not take more than the advised dose for any reason.
Q. How Does Alprazium Compare to Other Mood Supplements?
A. In terms of components, Alprazium offers a comparable collection of botanicals and amino acids to many of the positive mood supplements on the market. It may be an excellent product, and the price is very average.
Q. Does Alprazium Provide a Free Trial or Refund Policy?
A. There is no free trial for this product, however there is a return policy. If you're not content with the goods, contact the firm using the form on their website and then mail it back within a few days of the original purchase date. Your refund will be less delivery expenses.
Q. What Are the Side Effects of Alprazium?
A. There are some minimal adverse effects, which might arise from the contents in this product. For example, passionflower might produce disorientation, dizziness, or sleepiness. Also, L-theanine might cause to headaches or tiredness.
Alprazium Review – Final Words
The product is not FDA approved and some ingredients may cause side effects. It was also A little expensive. Also, buyers haven't left any Alprazium Reviews. However, certified health experts sell the product and may advise you on whether it is right for you. Alternatively, we have better than this product on the market.
Below you'll find some of the most effective Depression formulations on the market today, in our opinion
Our Top Depression Choices*
ConsumerReviews.tv is dedicated to bringing you the best products with the most effective ingredients. Our unique Review Ranking Platform combines our personal experience with online reviews and opinions from over 100 independent review websites.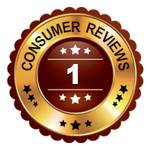 Promotes Healthy Stress Response*
5.0/5.0
Supports Calm & Relaxation*
4.9/5.0
Supports Positive Mood*
5.0/5.0
Non-GMO, Gluten Free*
5.0/5.0
Provides Comfort*

4.9/5.0
Key Ingredients:
Chamomile, L-Theanine Green Tea, Hops, Lemon Balm, Valerian, Passionflower, Griffonia Seed Ext 5-HTP, and Gaba
Recommended Uses:
Support a Healthy Response to Stress*, Aids Depression*, or Anxiety Disorders*
Item Form:
Capsule
Unit Count:
60 Veggie Capsules
VitaPost Stress Support is a supplement that combines modern and traditional components to support a balanced stress response. This is a health-conscious decision in supporting your physical and mental reaction to everyday stress, as many powerful ingredients are sourced from plant extracts. Learn More...
Customer Review:
I've seen so many supplements like this that cost the end of the Earth to buy, these are such a great deal.
By Elliot
*Individual Results May Vary
**This is a subjective assessment based on the strength of the available informations and our estimation of efficacy.
*Result may vary. The information contained in this website is provided for general informational purpose. No medical claims are implied in this content, and the information herein is not intended to be used for self diagnosis or self treatment of any condition.
*Disclosure of Material connection: Some of the links in the post above are "associate sales links." This means if you can click on the link and purchase an item, we will receive a commission. Regardless, we only recommend products or services which we use personally and/or believe will add value to our readers. We are disclosing this in accordance with the Federal Trade Commission's 16 CFR, Part 255: "Guides Concerning the Use of Endorsements and Testimonials."